Bonefish Grill Product Donations
Read more about how your organization can qualify for and use a donation from Bonefish Grill, or click here to find and solicit more donors like them!
About Bonefish Grill And Giving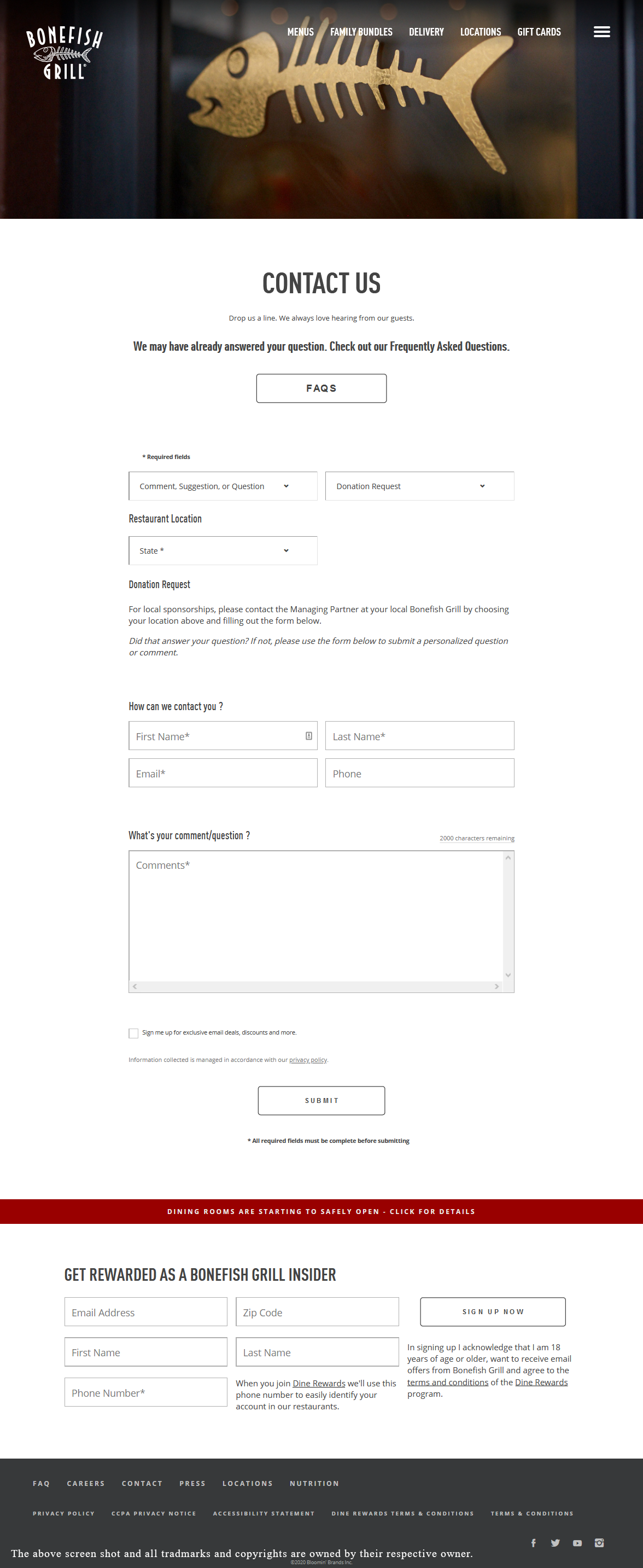 See their website for more detailed information.
Bonefish Grill supports local organization through sponsorships. Organizations must submit requests for donations to the closest restaurant in their area.
To request a donation from Bonefish Grill use their contact the local Managing Partner through the online contact form. Make sure to give info on your organization, event, and who / how to contact.
Company Information: Bonefish Grill trademarks and copyrights are owned by:
Bonefish Grill