Best Buy Product Donations
Read more about how your organization can qualify for and use a donation from Best Buy, or click here to find and solicit more donors like them!
About Best Buy And Giving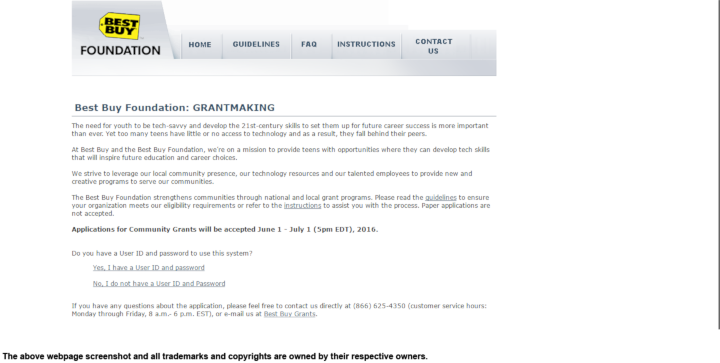 See their website for more detailed information.
Best Buy will donate Community Grants to local and regional nonprofit organizations that provide opportunities for teens to develop 21st century technological skills that will inspire future education and career choices. The average grant amount is $5,000 to $10,000.
To qualify, your organization must provide direct services to build technology skills in teens, ages 13-18. Your location must be within 50 miles of a Best Buy store.
You can submit your request through their online form, just complete the grant eligibility quiz. Be reminded that paper applications are not accepted.
Company Information: Best Buy trademarks and copyrights are owned by:
Best Buy