Bass Pro Shops Product Donations
Read more about how your organization can qualify for and use a donation from Bass Pro Shops, or click here to find and solicit more donors like them!
About Bass Pro Shops And Giving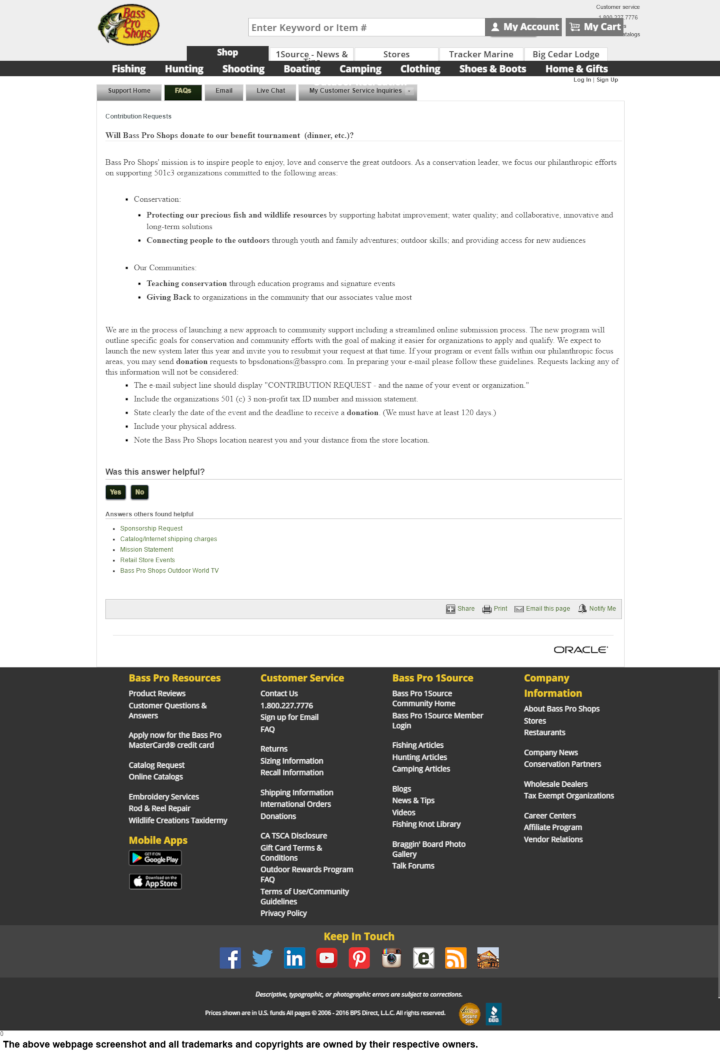 See their website for more detailed information.
Bass Pro Shops is committed to building strong relationships with the community they work and live. Ideal candidates are non-profit organizations whose effort is to protect fish and wildlife resources, and connect people to the outdoors.
You can email your donation request making sure to follow the guidelines found on their website, lacking any of information you will not be considered.
Company Information: Bass Pro Shops trademarks and copyrights are owned by:
Bass Pro Shops