Bausch + Lomb Product Donations
Read more about how your organization can qualify for and use a donation from Bausch + Lomb, or click here to find and solicit more donors like them!
About Bausch + Lomb And Giving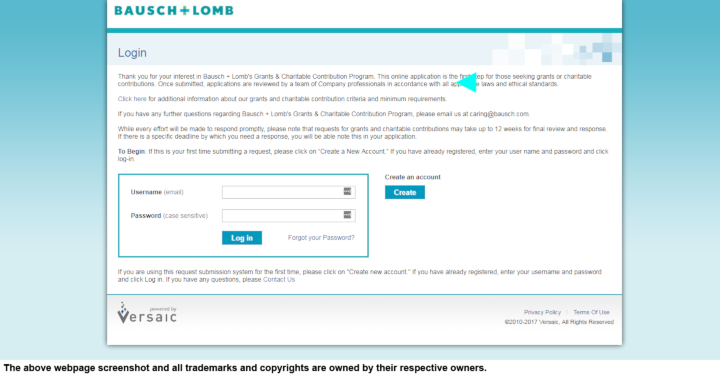 See their website for more detailed information.
Bausch + Lomb donates to organizations worldwide. It is their mission to help people see better.
They give back through grants and charitable contributions. They take pride in supporting different events, projects, and programs:
-Supporting innovative eye health education and research with our customers and industry partners (CME & IR Grants)
-Supporting community-based, enriching programs which have a demonstrated capacity for sustainability that:       Focus on improving eye health or;      Enhance science, engineering and health care education for primary and secondary education or;      Create tangible community health and wellness betterment in regions where the Company has major operations
-Supporting mission trips and disaster-relief efforts by donating products where there is an eye-health related need.
You can submit your proposal through their website. You will be able to create an account and submit a detailed application for your program or idea. Please allow 6 to 12 weeks for your proposal to be reviewed and a decision to be received.
Company Information: Bausch + Lomb trademarks and copyrights are owned by:
Bausch + Lomb