Baskets Galore Product Donations
Read more about how your organization can qualify for and use a donation from Baskets Galore, or click here to find and solicit more donors like them!
About Baskets Galore And Giving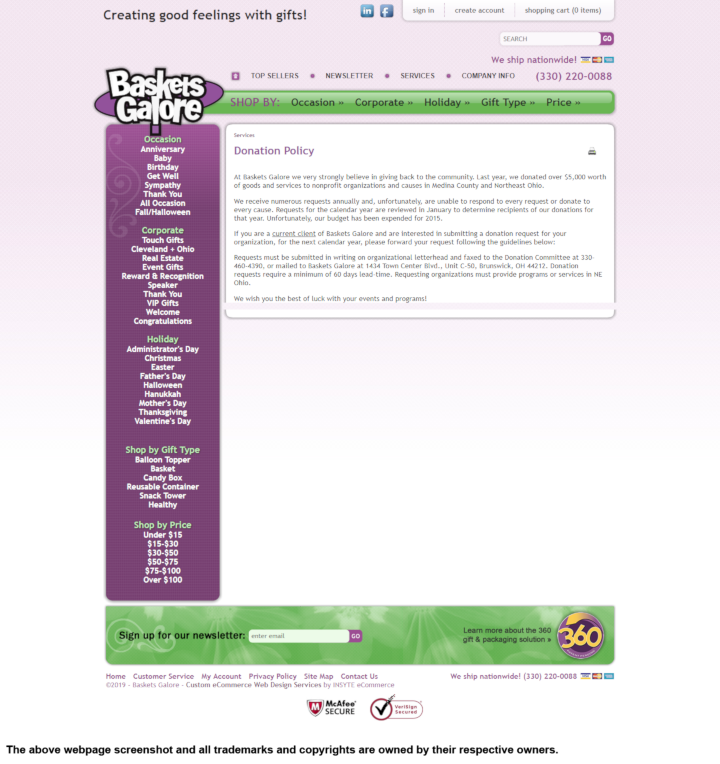 See their website for more detailed information.
Baskets Galore believes in giving back to the community. They donate goods and services to nonprofit organizations and causes in Medina County and Northeast Ohio.
The donation request must be made in writing on organizational letterhead and submit it via mail or fax.
Requesting organizations must provide programs or services in Northeastern Ohio.
Company Information: Baskets Galore trademarks and copyrights are owned by:
Baskets Galore