Barnes & Noble - Local Product Donations
Read more about how your organization can qualify for and use a donation from Barnes & Noble - Local, or click here to find and solicit more donors like them!
About Barnes & Noble - Local And Giving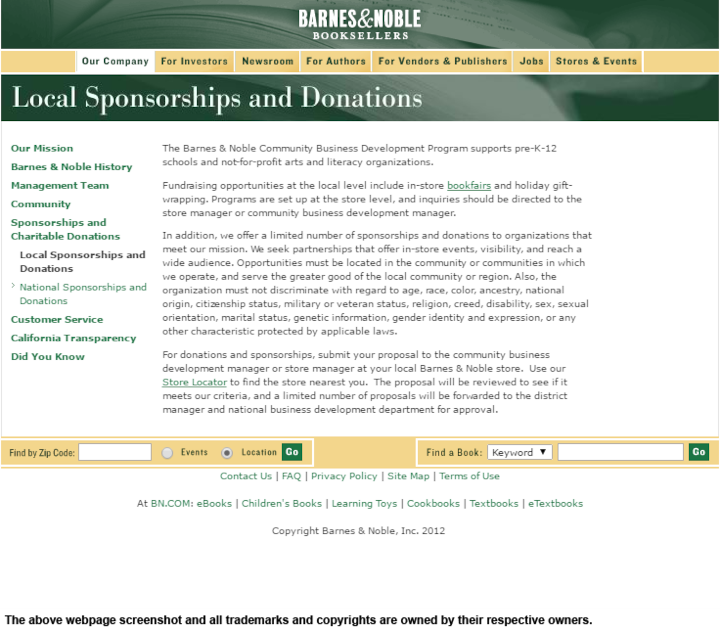 See their website for more detailed information.
Barnes & Noble chooses to support pre-K-12 schools and not-for-profit arts and literacy organizations. They offer in-store bookfairs and holiday gift-wrapping which have high visibility and wide reach.
For donations and sponsorships, you can submit your request to the community business development manager or store manager to your local store. You must be located in the community or communities in which they operate, and serve the greater good of the local community. Organizations requesting donations must adhere to the Barnes & Nobel non-discrimination policy found on their donation page.
They will review your proposal to see if it meets our criteria, and if approved, it will be forwarded to the district manager and national business development department for approval.
Company Information: Barnes & Noble trademarks and copyrights are owned by:
Barnes & Noble