Texas de Brazil Product Donations
Read more about how your organization can qualify for and use a donation from Texas de Brazil, or click here to find and solicit more donors like them!
About Texas de Brazil And Giving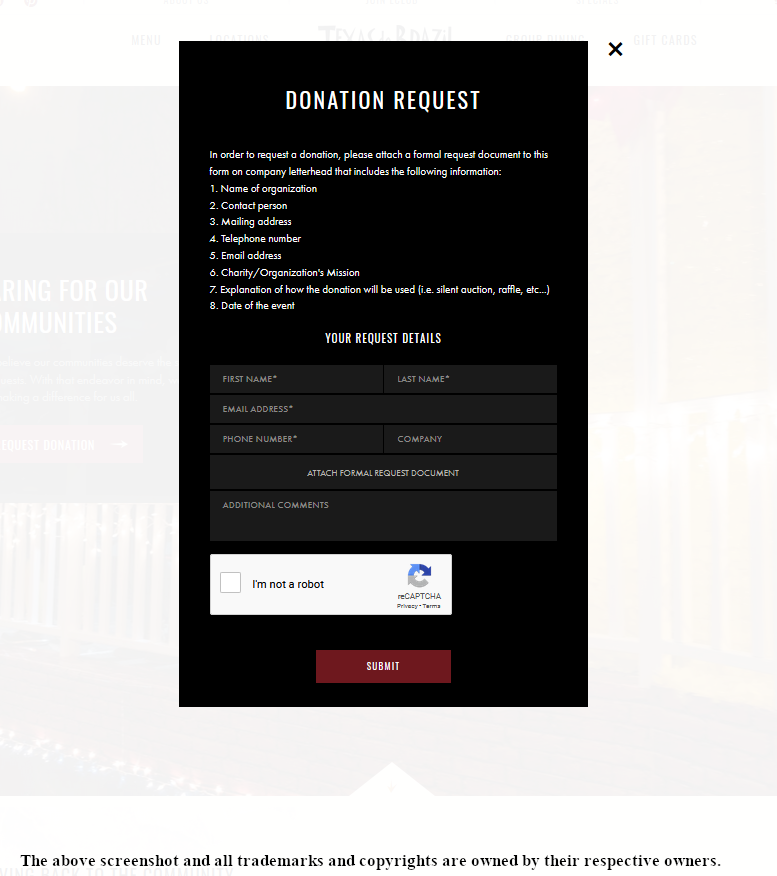 See their website for more detailed information.
With locations scattered over much of the U.S., Texas de Brazil makes you feel like a king as you are presented with a delectable feast. As a Brazilian steakhouse, guests are treated to a unique and unforgettable experience.
Texas de Brazil locations work within their community to supply support for charitable organizations doing good.
Send a request for a donation through their online form. Attach a formal request on your organization's letterhead. Include the organization's name, who to contact (also mailing address, phone number, and email), organization's mission, type of donation being requested, how the donation will be used, and the date of the fundraising event.
Company Information: Texas de Brazil trademarks and copyrights are owned by:
Texas de Brazil