Territorial Seed Company Product Donations
Read more about how your organization can qualify for and use a donation from Territorial Seed Company, or click here to find and solicit more donors like them!
About Territorial Seed Company And Giving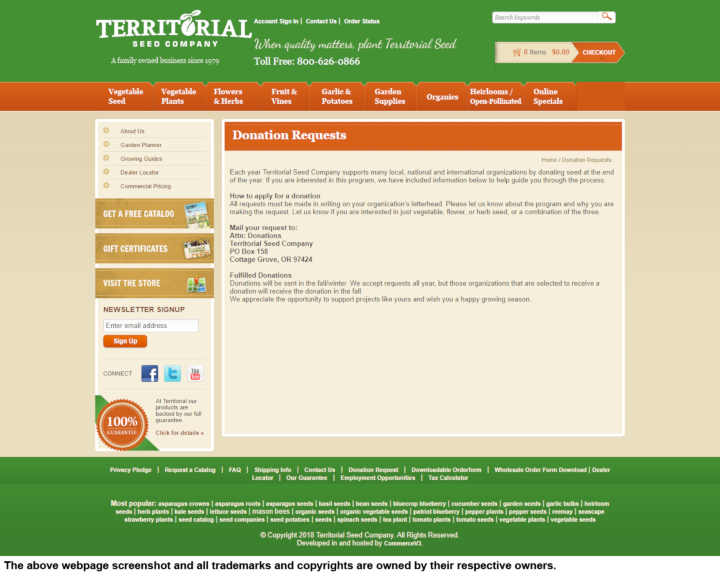 See their website for more detailed information.
Territorial Seed Company supports local, national and international organizations each year through seed donations.
Submit requests on organization letterhead via mail. Include all relevant information about the program and why you are making the request. Also let them know what type of seeds you are looking for (vegetable, flower, herb, or combination). Approved requests will receive donations in the fall/winter.
Company Information: Territorial Seed Company trademarks and copyrights are owned by:
Territorial Seed Company