Rally House Product Donations
Read more about how your organization can qualify for and use a donation from Rally House, or click here to find and solicit more donors like them!
About Rally House And Giving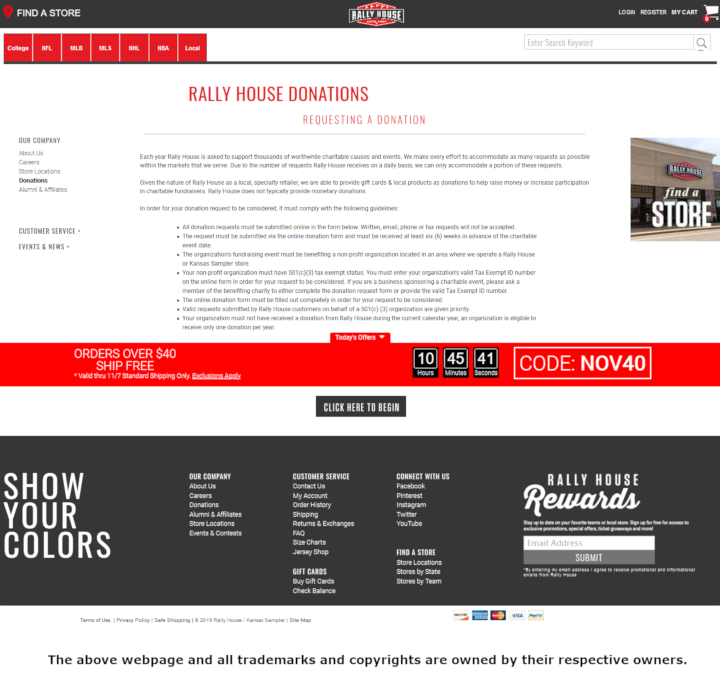 See their website for more detailed information.
Rally House donates gift cards and local products for charitable fundraisers. Monetary donations are no made. Emails, written, and phone/fax requests will not be reviewed.
Their online donation form must be sent at least six weeks prior to the charitable event. Organizations must have received 501(c)(3) status by the IRS. The tax ID# must be included on the form.
Organizations are only able to receive a donation once per calendar year. Do not call to find out situation of a submitted donation request.
Company Information: Rally House trademarks and copyrights are owned by:
Rally House