Kidzeum of Health and Science Product Donations
Read more about how your organization can qualify for and use a donation from Kidzeum of Health and Science, or click here to find and solicit more donors like them!
About Kidzeum of Health and Science And Giving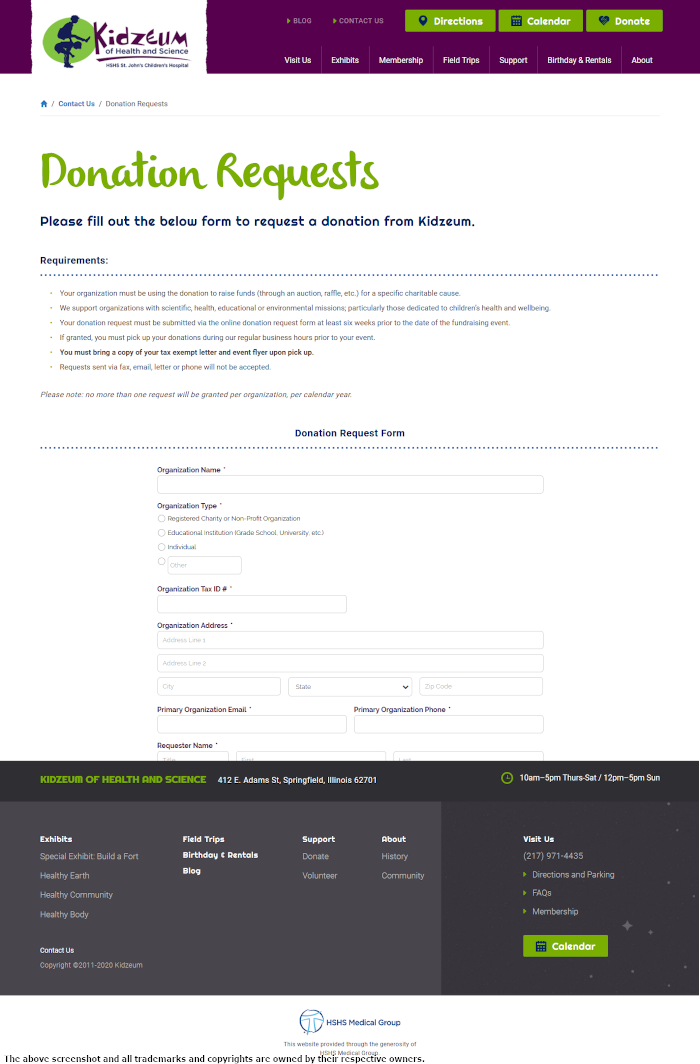 See their website for more detailed information.
Kidzeum of Health and Science in Springfield, Illinois, supports organizations with scientific, health, educational or environmental missions. Priority is given to organizations whose mission involves children's health and well-being.
Donations will only be made to organization that will use it to raise funds through events like auctions or raffles. Requests must be made through their online form and be submitted at least six weeks prior to the event.
Approved donations must be picked up at the Kidzeum during normal business hours before the event date. A copy of the organization's tax exempt letter and event flyer must be supplied at pickup.
They do not accept requests by phone, email, mail, or fax as well as requests more than once a year per organization.
Company Information: Long Island Aquarium trademarks and copyrights are owned by:
Kidzeum of Health and Science