Keurig Green Mountain Product Donations
Read more about how your organization can qualify for and use a donation from Keurig / Green Mountain Coffee Roasters, or click here to find and solicit more donors like them!
About Keurig Green Mountain And Giving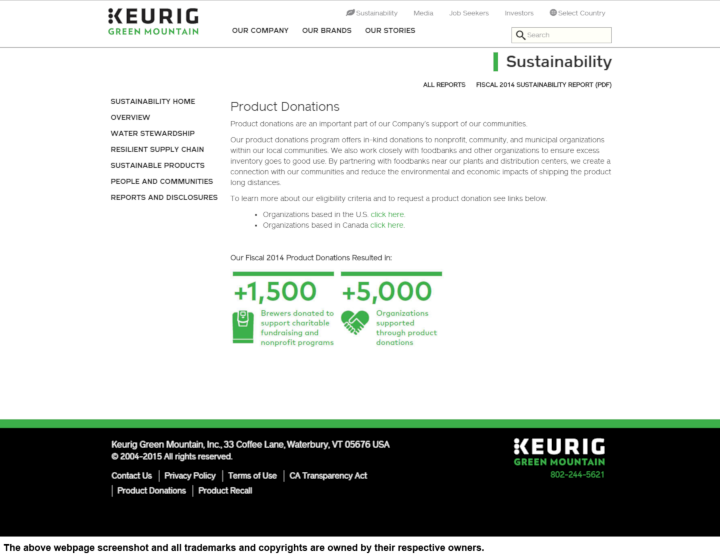 See their website for more detailed information.
The Keurig Green Mountain has a strong commitment to sustainability. As part of their commitment they support nonprofit, community, and municipal organizations strengthen their impact in the communities where they operate.
They offer one product donation per calendar year. The donated product cannot be resold, except in the manner of an auction or raffle. To submit a donation request, you can fill out their online form.
Company Information: Keurig Green Mountain trademarks and copyrights are owned by:
Keurig Green Mountain