Washington Capitals Product Donations
Read more about how your organization can qualify for and use a donation from Washington Capitals, or click here to find and solicit more donors like them!
About Washington Capitals And Giving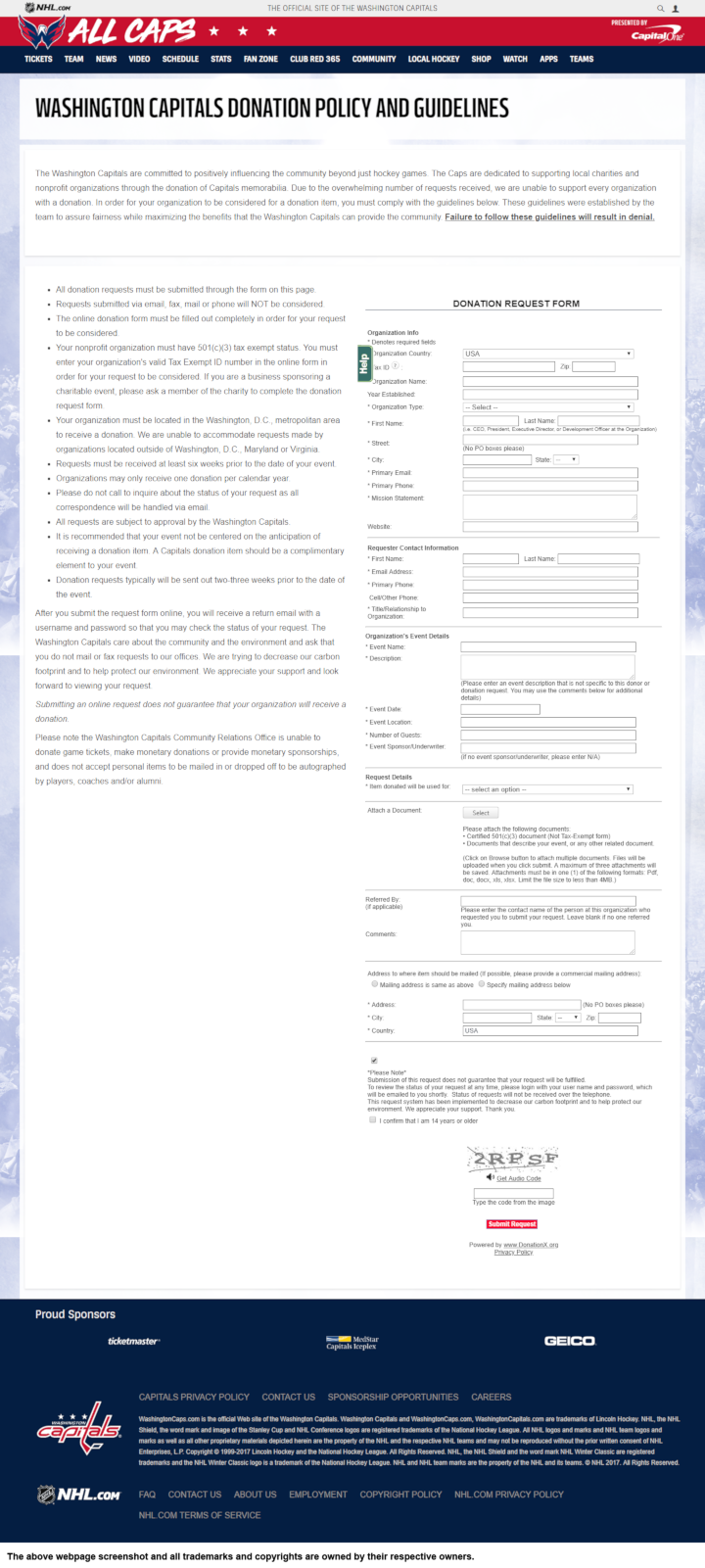 See their website for more detailed information.
Through in-kind donations of memorabilia, The Washington Capitals are committed to supporting local charities and nonprofit organizations.
To qualify, requesting organizations must be a valid 501(c)(3) non-profit organization; and located in the Washington, D.C., metropolitan area (Includes Washington, D.C., Maryland and Virginia). The donation request must be submitted 6 weeks prior to the fundraising event.
If you think that your organization meets all the guidelines, complete their online request form at least 6 weeks prior to the event.
Please note that requests submitted via email, fax, mail or phone will NOT be considered. The Washington Capitals do not make donations of tickets, money, or personal items to be autographed
Company Information: Washington Capitals trademarks and copyrights are owned by:
Washington Capitals