Staples Product Donations
Read more about how your organization can qualify for and use a donation from Staples, or click here to find and solicit more donors like them!
About Staples And Giving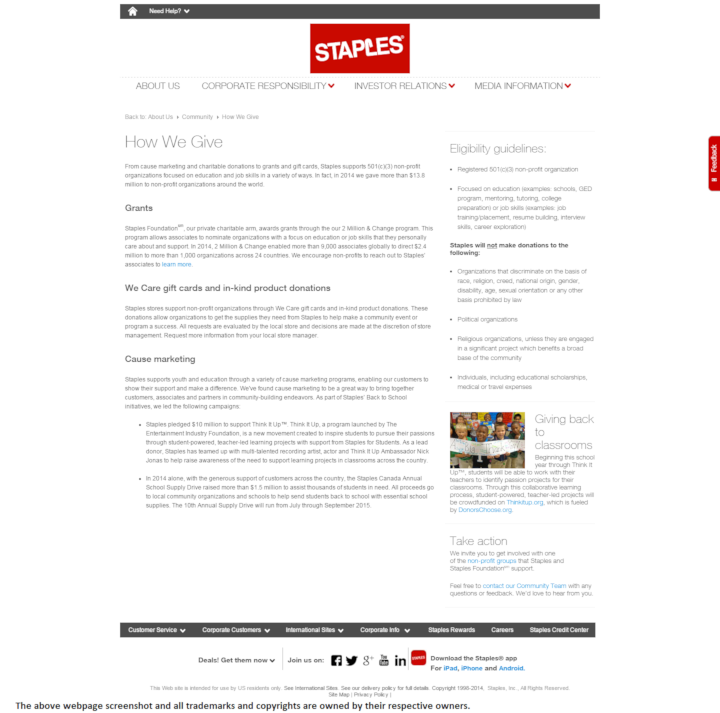 See their website for more detailed information.
Through gift cards and product donations, Staples donates needed supplies to registered 501(c)(3) non-profit organizations only. Their goal is to improve upon events and programs, but all request are subject to oversight by your local Staples store manager.
With a focus on helping organizations devoted to providing educations and job skills, Staples cannot grant donations to organizations that discriminate based on race, religion, creed, national origin, gender, disability, age, sexual orientation or any other basis. Staples is also not able to donate to political or religious institutions, or to individuals.
Company Information: Staples trademarks and copyrights are owned by:
Staples