St. Louis Cardinals Product Donations
Read more about how your organization can qualify for and use a donation from St. Louis Cardinals, or click here to find and solicit more donors like them!
About St. Louis Cardinals And Giving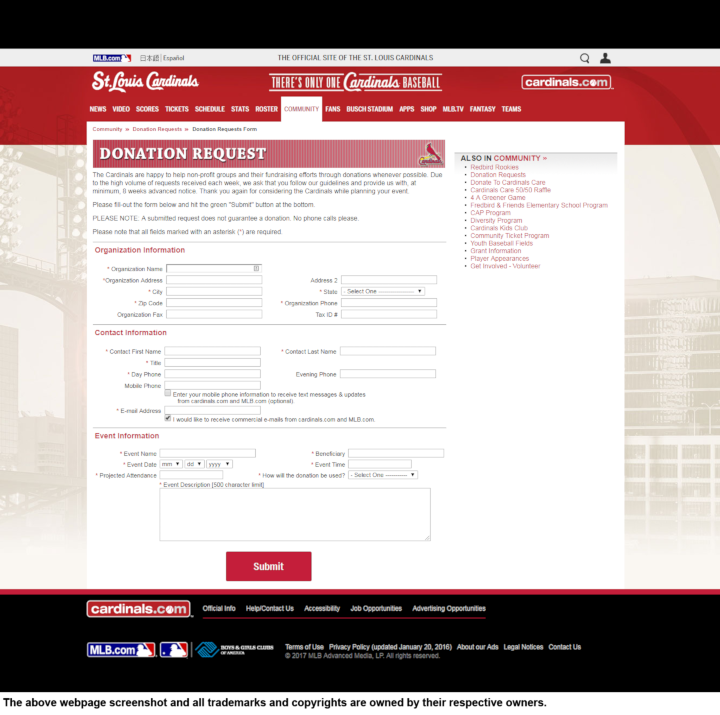 See their website for more detailed information.
The St. Louis Cardinals offer ticket vouchers to support non-profit organizations, which can be utilized for raffles or auctions. To make a request, simply complete their online donation form and attach the necessary documents, making sure to submit it at least 6 weeks before the event date. Please note that donations are restricted to the following states: MO, OK, KS, IA, IL, KY, TN, AR, IN, MS.
Reminder: Front office personnel is not authorized to collect items for charitable purposes, such as autographs, via mail or in person for delivery to players.
Company Information: St. Louis Cardinals trademarks and copyrights are owned by:
St. Louis Cardinals