St. Louis Cardinals Product Donations
Read more about how your organization can qualify for and use a donation from St. Louis Cardinals, or click here to find and solicit more donors like them!
About St. Louis Cardinals And Giving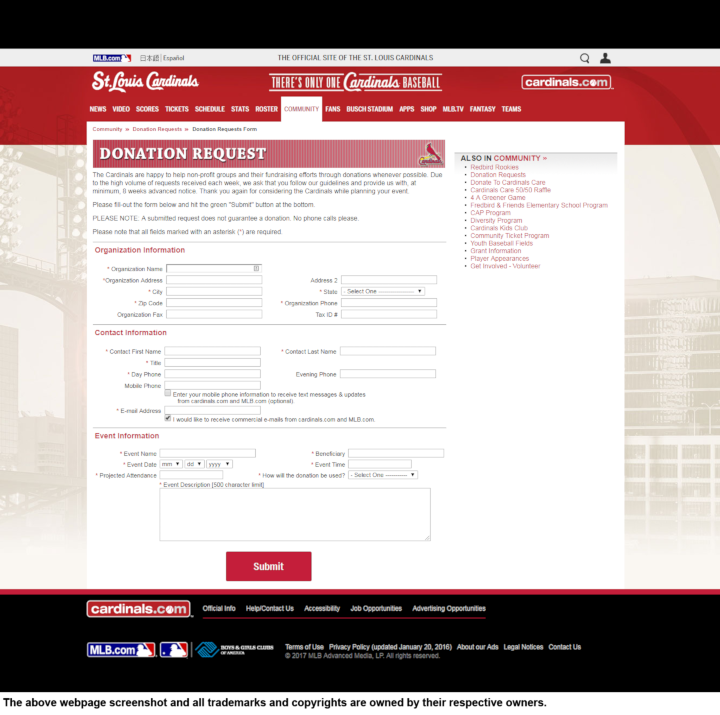 See their website for more detailed information.
The St. Louis Cardinals help non-profit groups through donations of ticket vouchers. Those tickets are perfect for organizations holding a raffle or auction.
You can submit your request through their online donation form, fill out the form with complete information and attached all required documents. It must be submitted 8 weeks advance prior to the event date. Donations are limited to the following states: MO, OK, KS, IA, IL, KY, TN, AR, IN, MS.
Reminder: Front office personnel are unable to intervene on behalf of fans seeking autographs for charitable purposes by accepting items via mail or in person for delivery to players.
Company Information: St. Louis Cardinals trademarks and copyrights are owned by:
St. Louis Cardinals