Spangler Candy Product Donations
Read more about how your organization can qualify for and use a donation from Spangler Candy, or click here to find and solicit more donors like them!
About Spangler Candy And Giving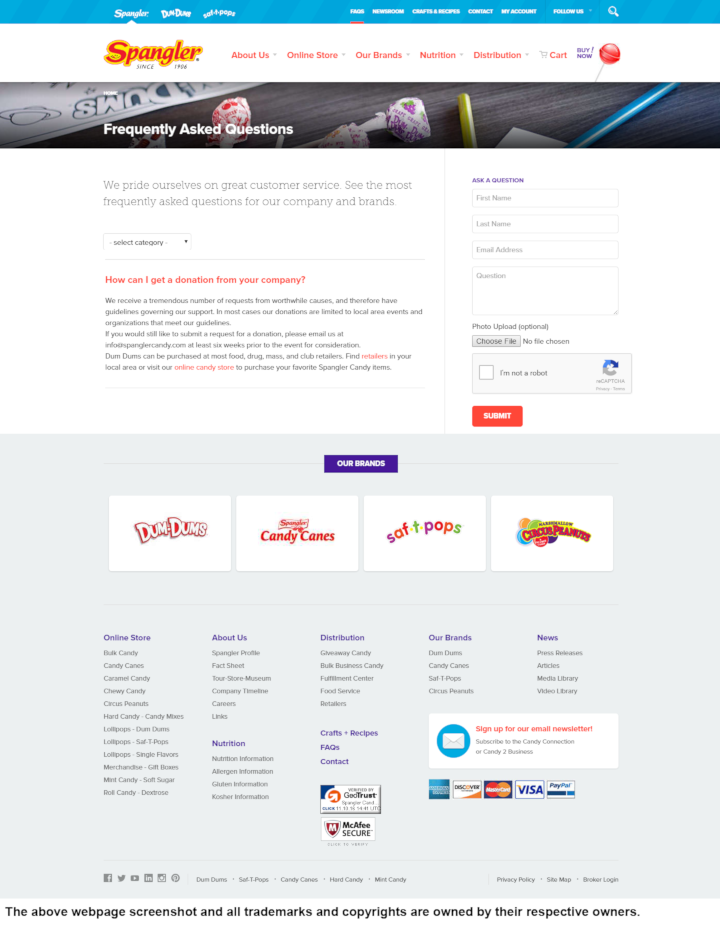 See their website for more detailed information.
Spangler Candy is committed in giving back to the community they operate. They are active in supporting local organizations and events in the Bryan, OH region.
In most cases their donations are limited to local area events and organizations that meet with their guidelines.
If you would like to apply for Spangler Candy product donation, you can email them. Give them at least six weeks prior to the event for consideration.
Company Information: Spangler Candy trademarks and copyrights are owned by:
Spangler Candy