Southwest/Airtran Product Donations
Read more about how your organization can qualify for and use a donation from Southwest/Airtran, or click here to find and solicit more donors like them!
About Southwest/Airtran And Giving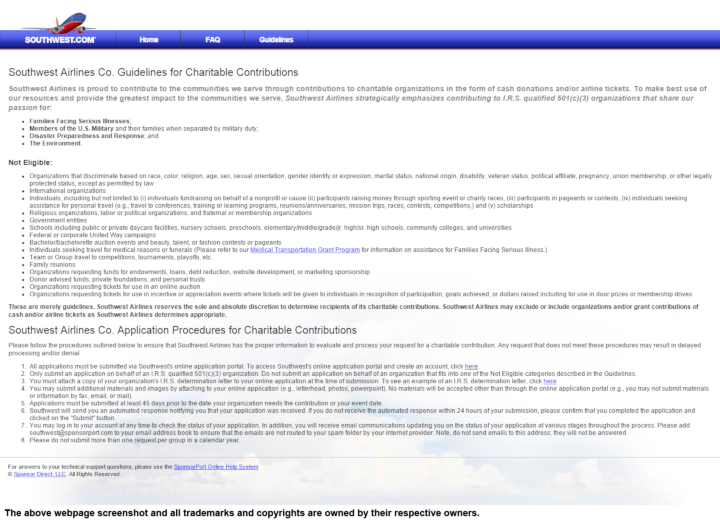 See their website for more detailed information.
Looking for a donation of travel for your organization? Southwest Airlines is pleased to give back to the communities where their customers and employees live and work. Their donations and charitable contributions are in the form of plane tickets. These tickets are perfect for fundraising.
They are proud to support qualified 501(c)(3) charitable organizations within the communities they serve. The donation request must be submitted via the Southwest's online application portal.
Processing time takes 45 days, starting from the date they received the request. Donations are limited to an annual donation per organization.
Company Information: Southwest Airlines trademarks and copyrights are owned by:
Southwest Airlines