Ping Product Donations
Read more about how your organization can qualify for and use a donation from PING, or click here to find and solicit more donors like them!
About Ping And Giving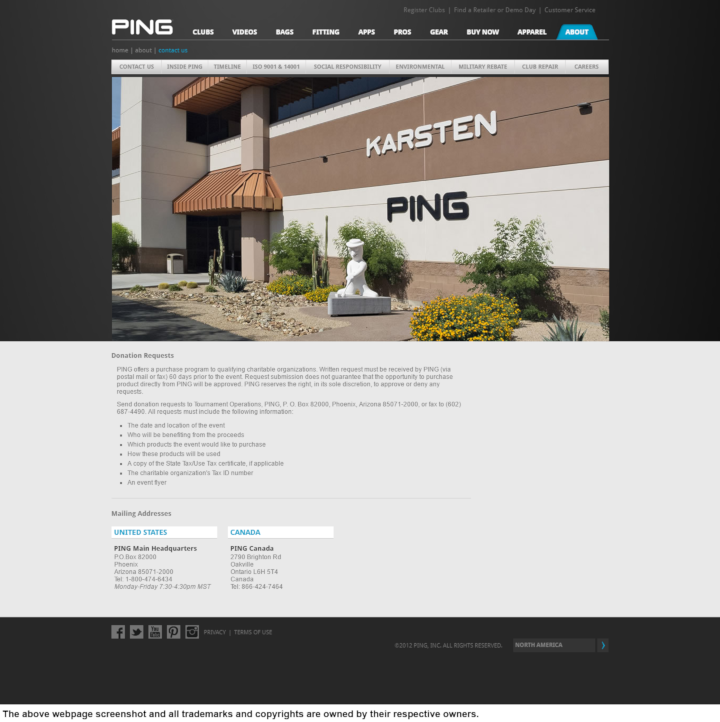 See their website for more detailed information.
PING offers a purchase program to worthwhile charitable causes.
You can submit your request through postal mail or fax. Include information about your organization and the event products will be used for. Only 501(c)(3) organizations are accepted. Requests must be submitted 60 days prior to the event.
Company Information: PING trademarks and copyrights are owned by:
PING