Philadelphia Phillies Product Donations
Read more about how your organization can qualify for and use a donation from Philadelphia Phillies, or click here to find and solicit more donors like them!
About Philadelphia Phillies And Giving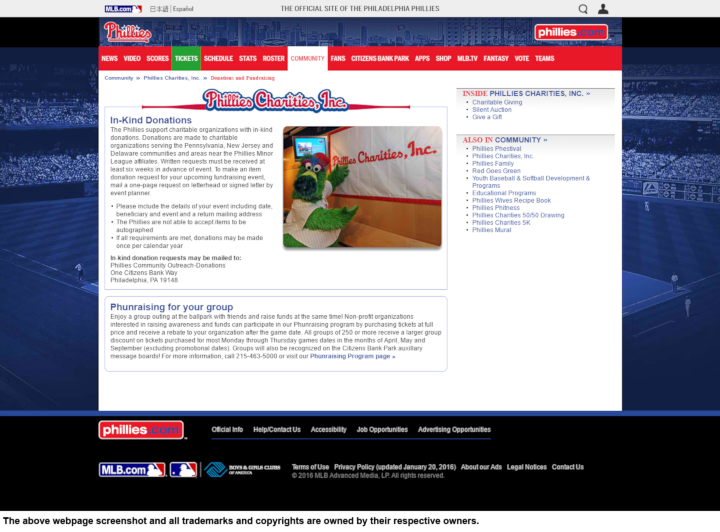 See their website for more detailed information.
The Phillies are happy to support charitable organizations or events within Pennsylvania, New Jersey and Delaware communities and areas near the Phillies Minor League affiliates. They will donate items or memorabilia. These items are perfect for auction, raffle, and other fundraising events.
Your donation request must be submitted 6 weeks prior to the event date. Mail a one-page request on letterhead or signed letter by the event planner, include all the details of the event. No more than one request per year will be considered.
Take note that they won't accept outside items to be autographed for fundraisers.
Company Information: Philadelphia Phillies trademarks and copyrights are owned by:
Philadelphia Phillies