Party City Product Donations
Read more about how your organization can qualify for and use a donation from Party City, or click here to find and solicit more donors like them!
About Party City And Giving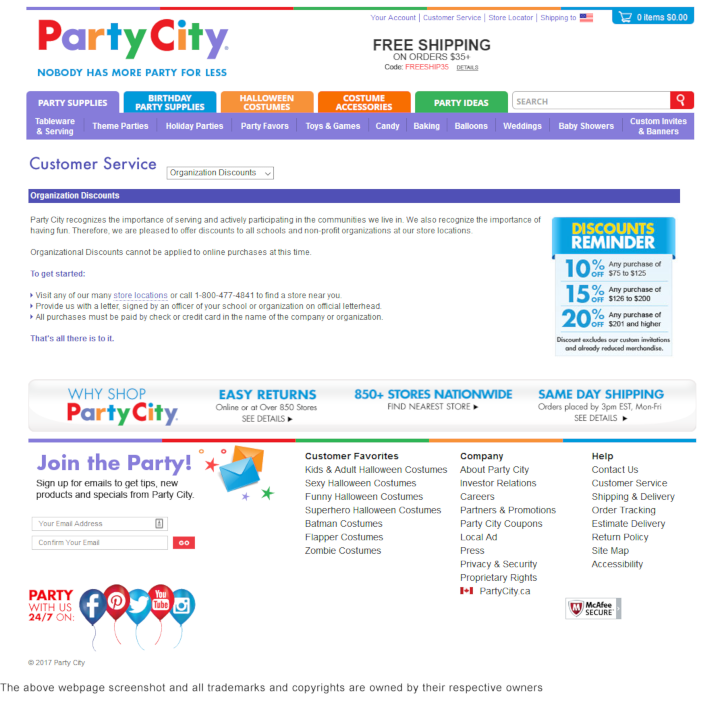 See their website for more detailed information.
Party City offers discounts to all schools and non-profit organizations at their store locations.
Organizational Discounts will be given to qualified organizations. To get started:
Visit any of our their store locations or call.
Provide them with a letter, signed by an officer of your school or organization on official letterhead.
All purchases must be paid by check or credit card in the name of the company or organization.
Company Information: Party City and copyrights are owned by:
Party City