Papa Gino's Product Donations
Read more about how your organization can qualify for and use a donation from Papa Gino's, or click here to find and solicit more donors like them!
About Papa Gino's And Giving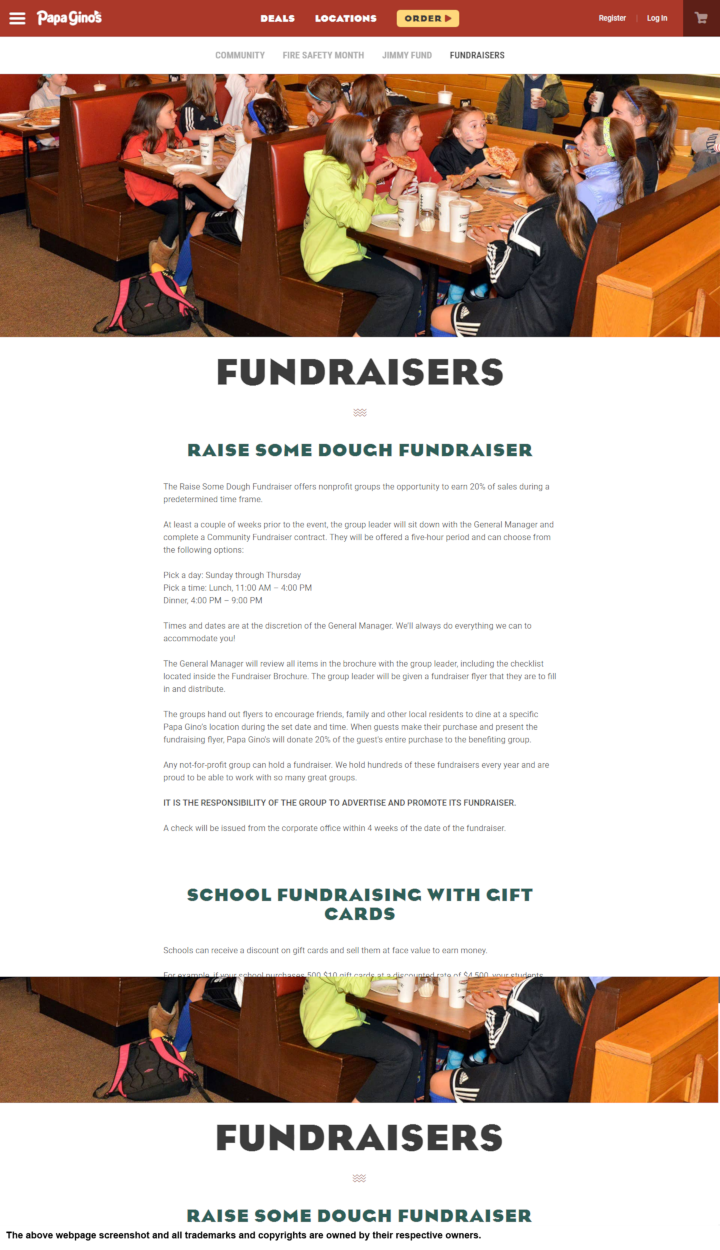 See their website for more detailed information.
Papa Gino's "Raise Some Dough" program helps non-profit earn 20% of sales during the decided upon time frame. In order to take part in this fundraiser your organization will need to get in contact with the General Manager of the nearest location to you. If your organization is picked, hand out flyers to get family, friends, and anyone else to eat at the specfic locations at the set time. When they make purchases and present the fundraising flyer, 20% of the guest's entire purchase will be donated to the benefiting group.
Any not-for-profit group can hold a fundraiser. They hold hundreds of these fundraisers every year and are proud to be able to work with so many great groups.
Company Information: Papa Gino's trademarks and copyrights are owned by:
Papa Gino's