Olympia Sports Product Donations
Read more about how your organization can qualify for and use a donation from Olympia Sports, or click here to find and solicit more donors like them!
About Olympia Sports And Giving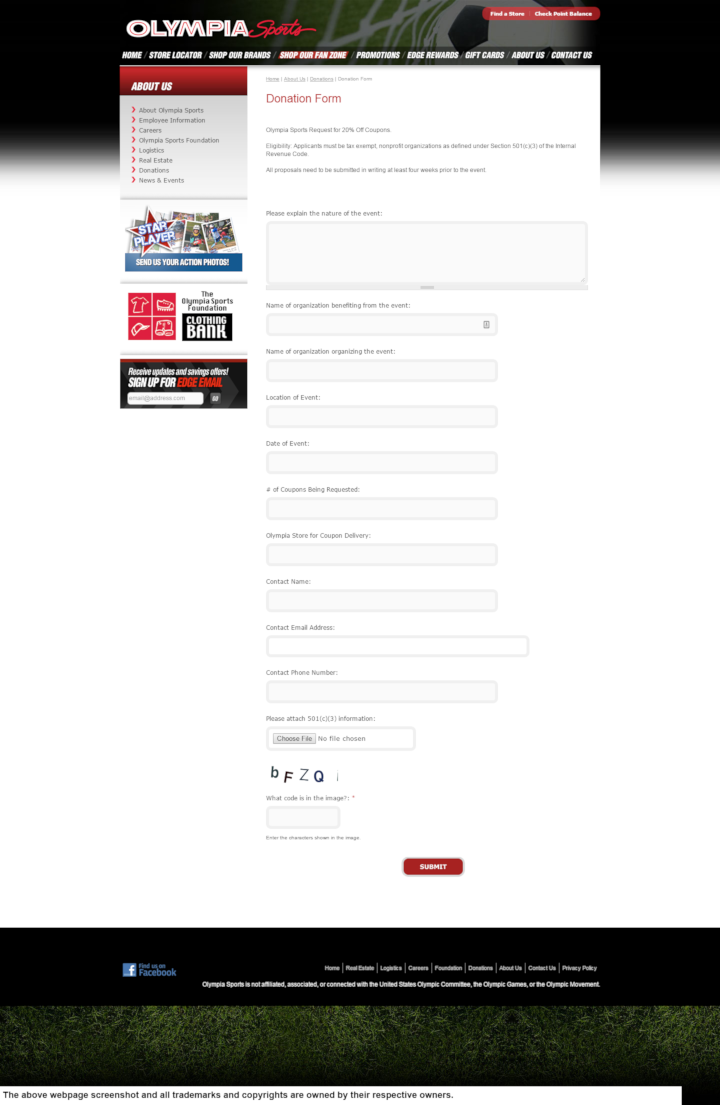 See their website for more detailed information.
Olympia Sports gives back to the communities where they serve. Their donations and charitable contributions are in the form of coupons. These coupons are perfect for raffles, auctions, prize giveaways and drawings.
You can submit your donation request through their online form. Just visit their Donations & Sponsorships page and then fill up all the fields.
All requests need to be submitted at least four weeks prior to the event. Donations are limited to an annual donation per organization.
Company Information: Olympia Sports trademarks and copyrights are owned by:
Olympia Sports