Minnesota Vikings Product Donations
Read more about how your organization can qualify for and use a donation from Minnesota Vikings, or click here to find and solicit more donors like them!
About Minnesota Vikings And Giving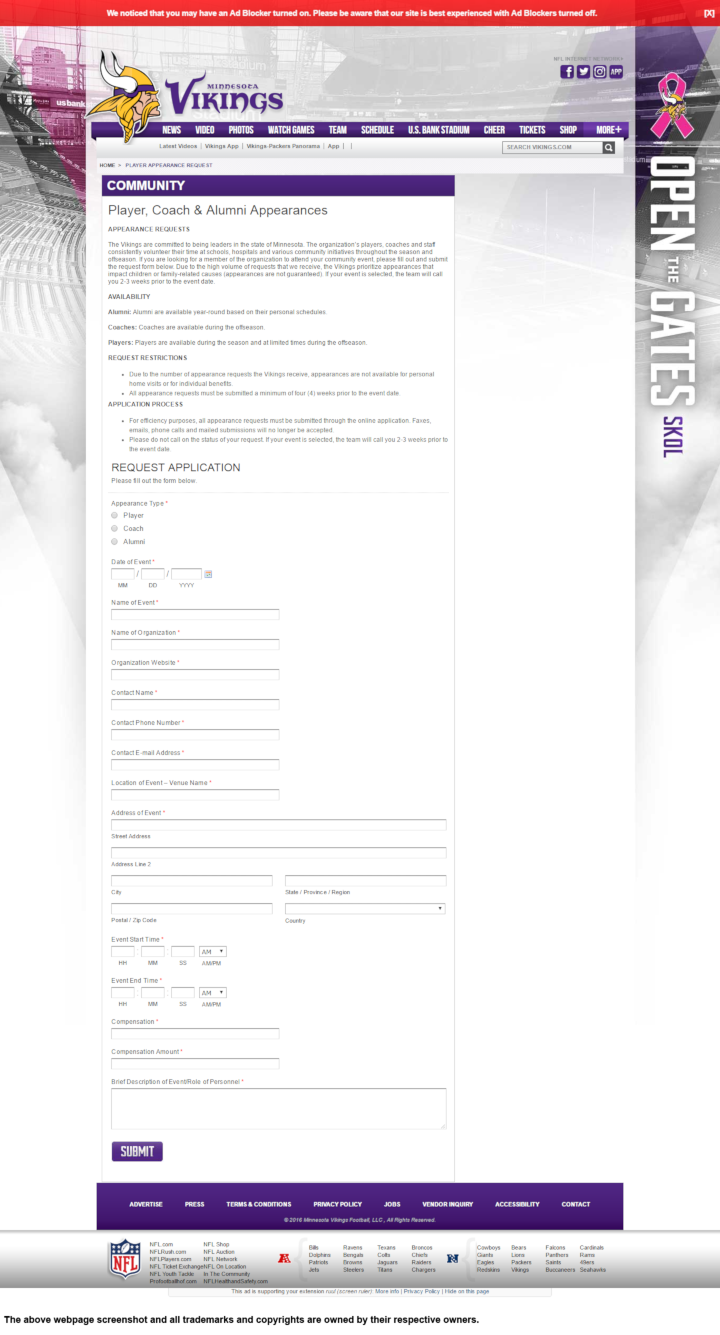 See their website for more detailed information.
The Minnesota Vikings are committed to giving back to their community. Their players, coaches, alumni and staff volunteer their time at schools, hospitals and various community events during both the season and off-season.
AVAILABILITY
Alumni: Alumni are available year-round based on their personal schedules.
Coaches: Coaches are available during the off-season.
Players: Players are available during the season and at limited times during the off-season.
Due to high numbers of request that they receive, they prioritize appearances that impact children or family-related causes.
To send appearance request, just fill out and submit the request form found on their website 4 weeks before your event. If your event is selected, they will call you 2-3 weeks prior to the event date.
Company Information: Minnesota Vikings trademarks and copyrights are owned by:
Minnesota Vikings