Microsoft Product Donations
Read more about how your organization can qualify for and use a donation from Microsoft, or click here to find and solicit more donors like them!
About Microsoft And Giving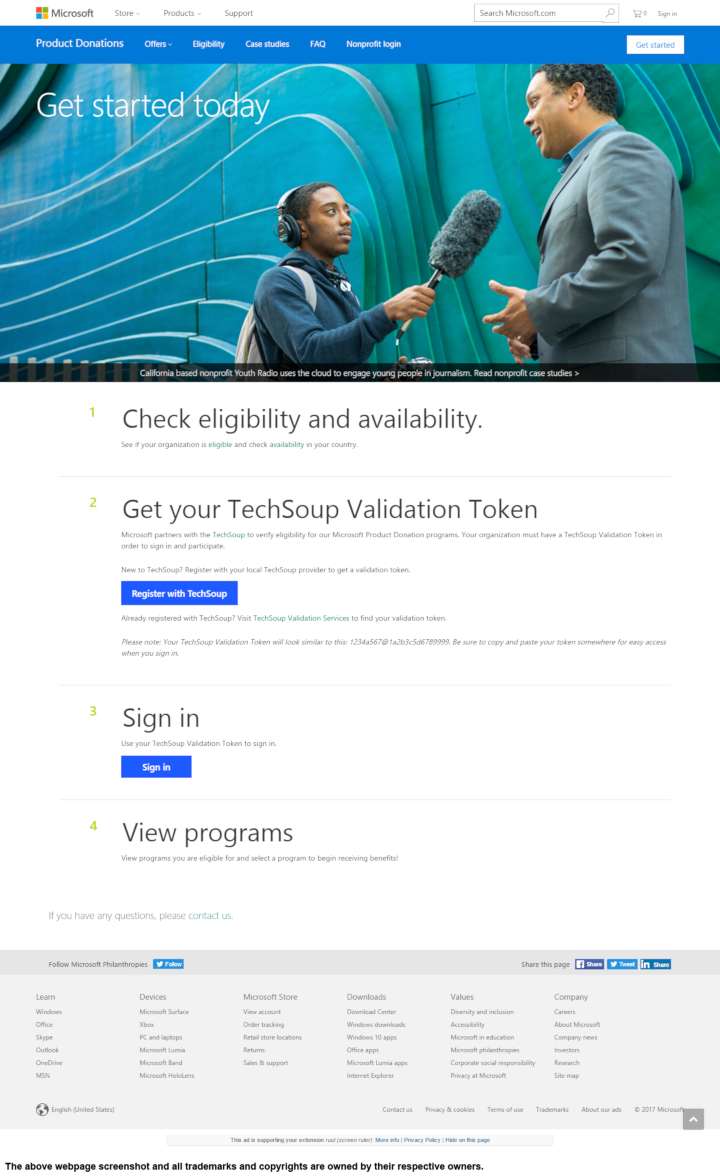 See their website for more detailed information.
Microsoft is committed to creating a better future that everyone can share in. They give back in the form of product donation to eligible organizations that operate on a not-for-profit basis and have a mission to benefit the local community.
To qualify, your organizations must be nonprofit or non-governmental organizations with 501(c)(3) status under the United States Internal Revenue Code.
After you check eligibility and availability, you can submit your donation request through online. Your organization must have a TechSoup Validation Token in order to sign in and participate.
Company Information: Microsoft trademarks and copyrights are owned by:
Microsoft