Lumber Liquidators Product Donations
Read more about how your organization can qualify for and use a donation from Lumber Liquidators, or click here to find and solicit more donors like them!
About Lumber Liquidators And Giving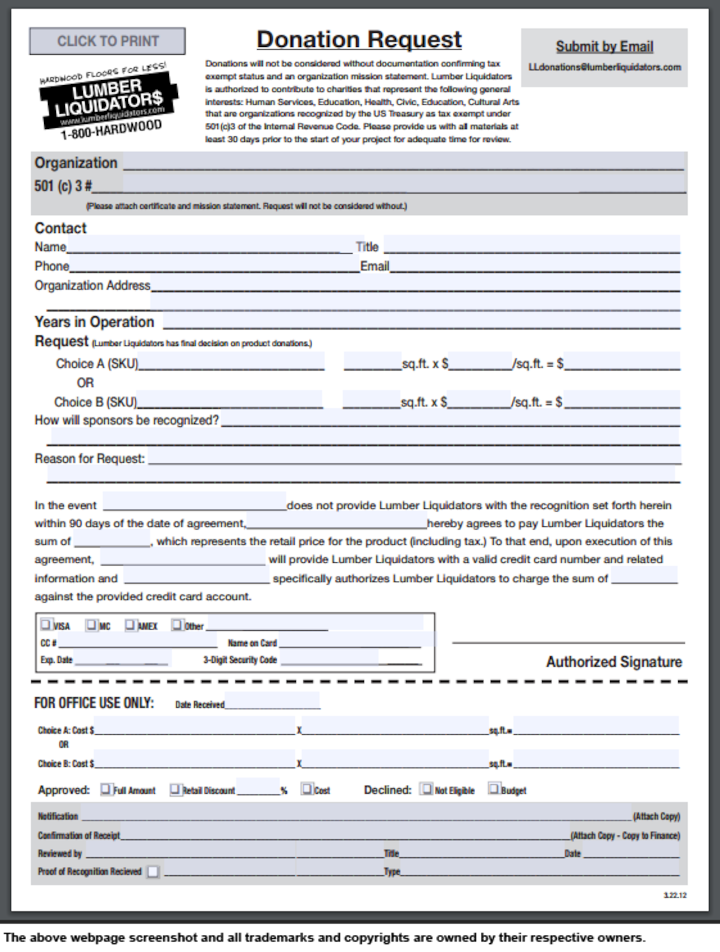 See their website for more detailed information.
Organizations dealing with supporting and promoting following general interests: Human Services, Education, Health, Civic, Education, Cultural Arts that are recognized by the US Treasury as tax exempt under 501(c)3 of the Internal Revenue Code are the ideal candidates for a donation from Lumber Liquidators.
To apply for a donation, just complete the application form that you can download on their website. You can email your donation request.
Please be reminded that donation request will not be considered without documentation confirming tax exempt status and an organization mission statement. Submit your request 30 days prior to your event for adequate time for review.
Company Information: Lumber Liquidators and copyrights are owned by:
Lumber Liquidators