Lindt Product Donations
Read more about how your organization can qualify for and use a donation from Lindt & Sprüngli USA, or click here to find and solicit more donors like them!
About Lindt And Giving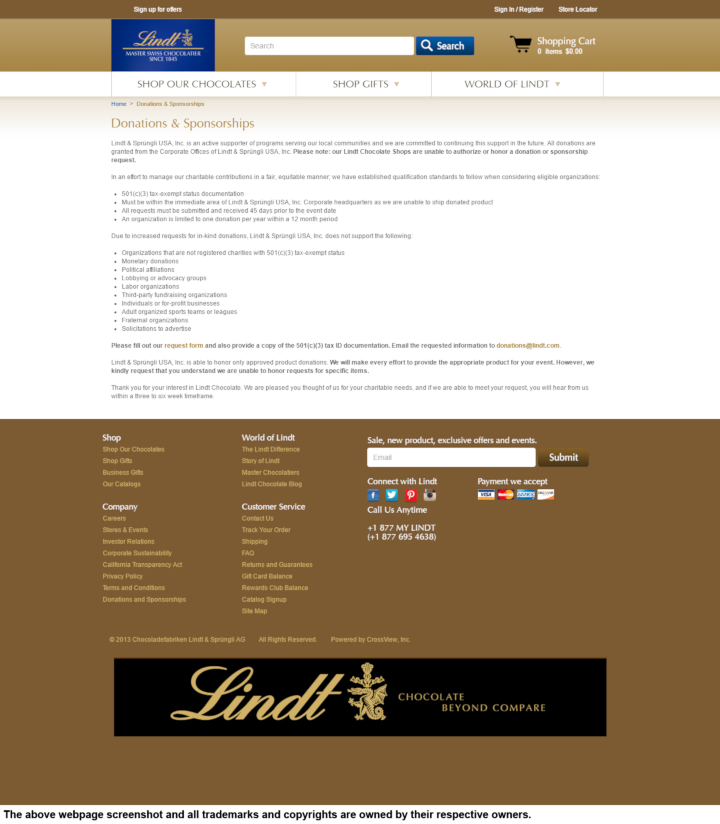 See their website for more detailed information.
Lindt supports programs serving their local communities near the New Hampshire corporate offices.
Due to high volumes of request they receive they have established qualification standards to follow when considering eligible organizations:
501(c)(3) tax-exempt status documentation
Must be within the immediate area of their corporate headquarters as they are unable to ship donated product
All requests must be submitted and received 45 days prior to the event date
An organization is limited to one donation per year within a 12 month period
Fill out the donation request form and email it, attaching a copy of the 501(c)(3) tax ID documentation.
Company Information: Lindt trademarks and copyrights are owned by:
Lindt