L.L.Bean Product Donations
Read more about how your organization can qualify for and use a donation from L.L.Bean, or click here to find and solicit more donors like them!
About L.L.Bean And Giving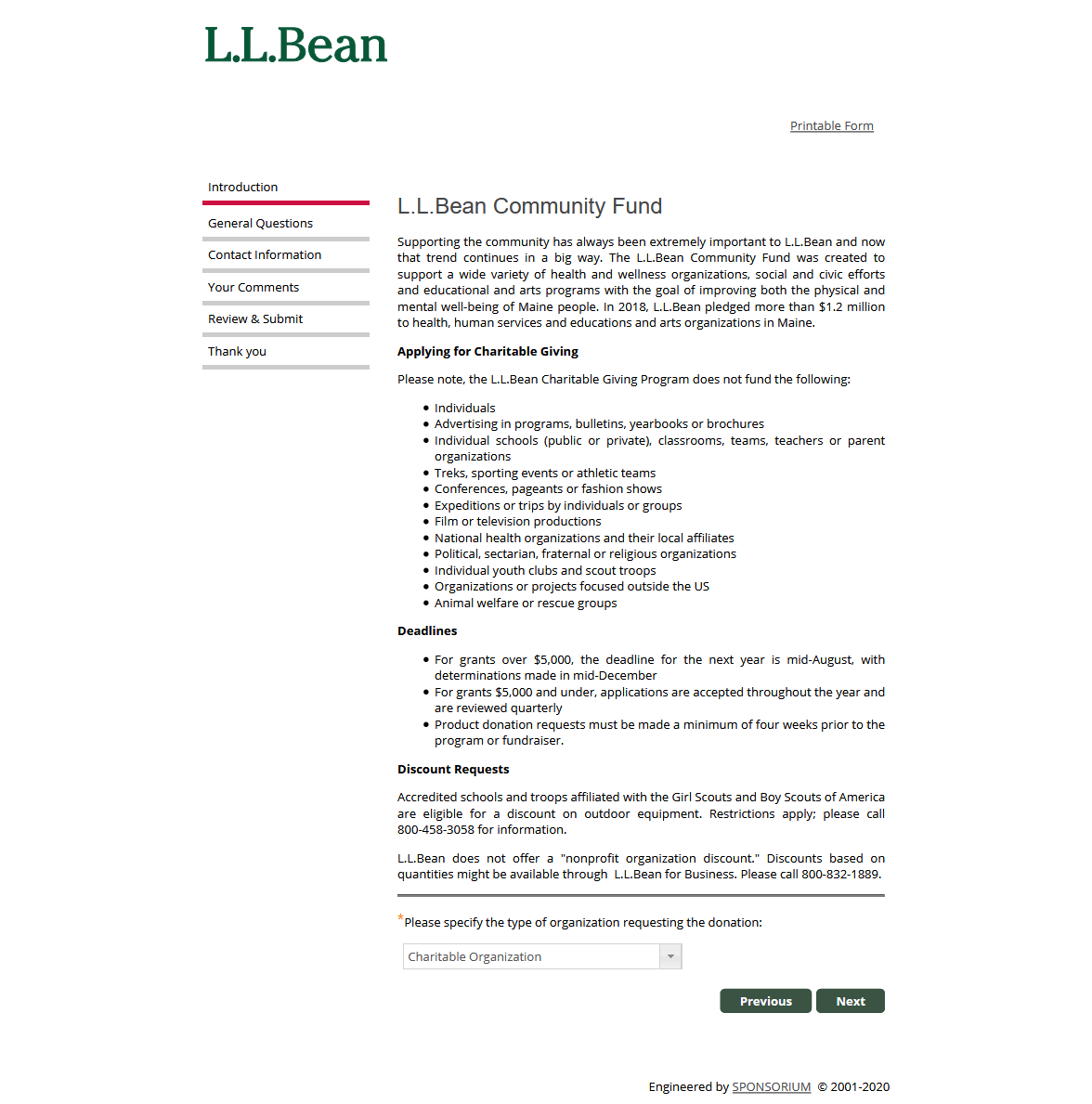 See their website for more detailed information.
L.L.Bean supports organizations and efforts that strive to improve the physical and mental health of the residents of Maine. They accept requests for both grants and product donations.
Fill out the L.L.Bean online donation request form with information about your organization, the event, and contact information. Product donation request should be made at least 4 weeks before it is needed. Take a look at the form page for information on when grant requests are due.
L.L.Bean does not donate to the following:
Individuals
Advertising
Individual schools
Sporting of any kind
Conferences, pageants, fashion shows
Trips
Film
National health organizations
Political, sectarian, fraternal or religious
Individual youth groups
Projects/Orgs outside of the U.S.
Animal welfare groups
Company Information: L.L.Bean trademarks and copyrights are owned by:
L.L.Bean