LIDS Product Donations
Read more about how your organization can qualify for and use a donation from LIDS Foundation, or click here to find and solicit more donors like them!
About LIDS And Giving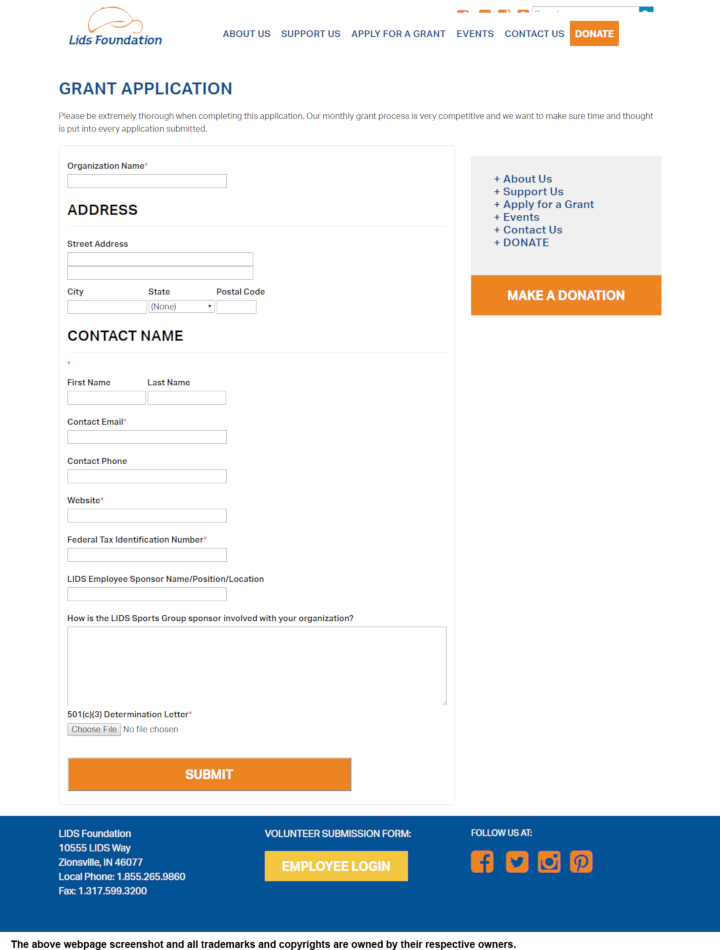 See their website for more detailed information.
Lids Foundation supplies grants to local and regional nonprofit organizations that provide opportunities for youth ages 18 and under. Organizations must provide direct support through youth programming youth athletics or activities which will benefit their health.
Due to the number of requests they received, the foundation is unable to accommodate every request. They have established some guidelines to follow to make sure that they will be supporting causes that fit with their focuses.
If you think your organization meets all their guidelines, you can submit your request through their online form, just complete the grant eligibility quiz. Be reminded that this application is for grant purposes only. Please do not fill out for donation requests such as product, sponsorships, or gift cards.
Company Information: Lids Foundation trademarks and copyrights are owned by:
Lids Foundation