LEGOLAND California Resort Product Donations
Read more about how your organization can qualify for and use a donation from LEGOLAND California Resort, or click here to find and solicit more donors like them!
About LEGOLAND California Resort And Giving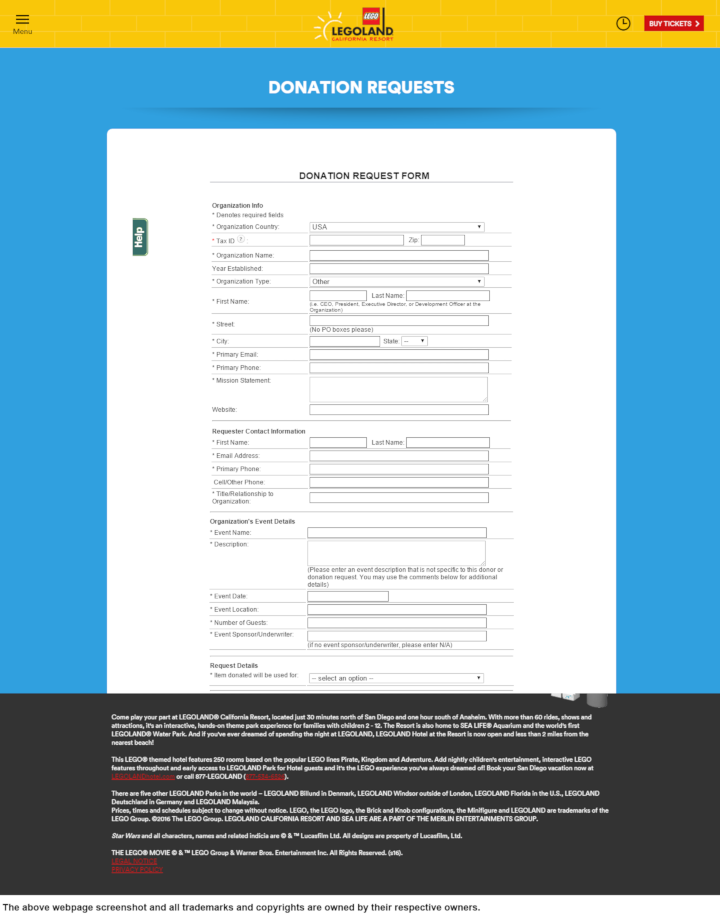 See their website for more detailed information.
LEGOLAND California Resort is committed to children. They support community programs whose goals are to improve the lives of children ages from 2 to 12 academically, imaginatively and creatively. Tickets are perfect for auction, raffle, giveaways, door prices, and other fundraising events.
They contribute ticket to local non-profit organizations from North County San Diego. They will also accept requests from these six Southern California counties: greater San Diego, Los Angeles, Orange, Riverside, San Bernardino and Ventura.
You can submit your ticket donation request through their online form. All requests must be submitted 30 days in advance of the event date.
Company Information: LEGOLAND California Resort trademarks and copyrights are owned by:
LEGOLAND California Resort