Kansas City Chiefs Product Donations
Read more about how your organization can qualify for and use a donation from Kansas City Chiefs, or click here to find and solicit more donors like them!
About Kansas City Chiefs And Giving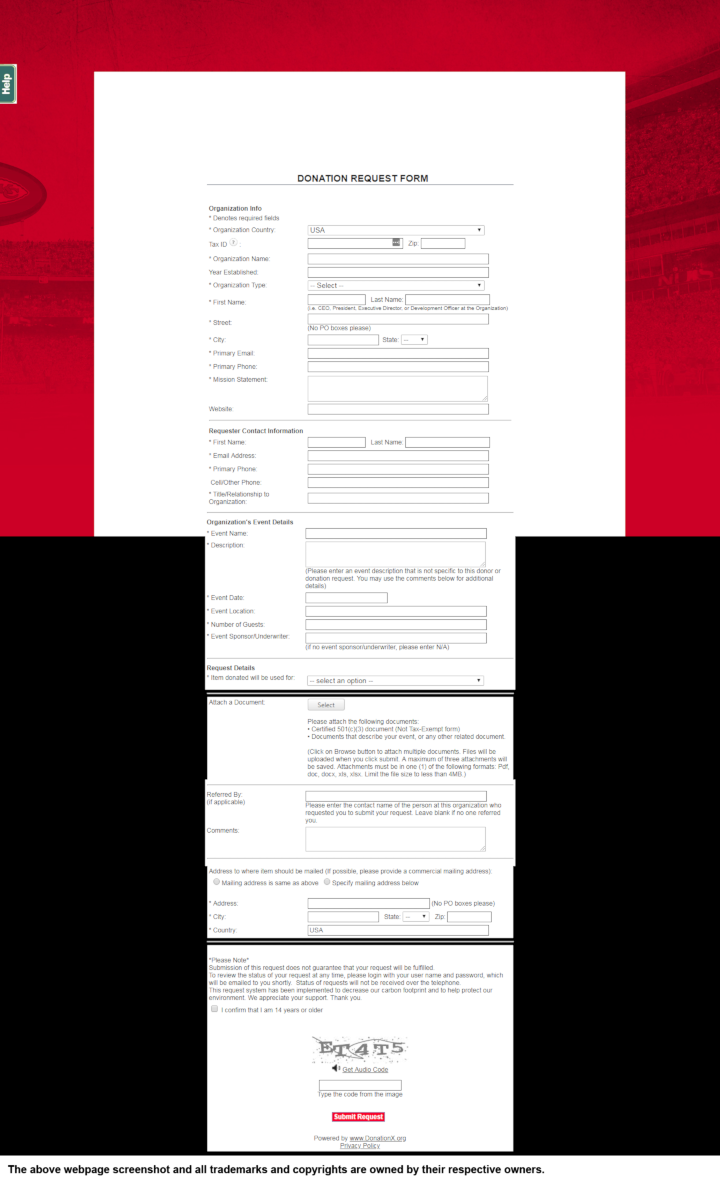 See their website for more detailed information.
The Kansas City Chiefs support charitable causes and events by donating items or memorabilia.
To qualify, your organizationís fundraising event must be benefiting a 501(c)(3) non-profit organization located in the states of Kansas or Missouri.
If you believe that your organization is eligible, you can submit your donation request via the online donation form and must be received at least six (6) weeks in advance of the charitable event date.
Organizations are only eligible for one donated item per year.
Company Information: The Kansas City Chiefs trademarks and copyrights are owned by:
The Kansas City Chiefs