John Deere Product Donations
Read more about how your organization can qualify for and use a donation from John Deere, or click here to find and solicit more donors like them!
About John Deere And Giving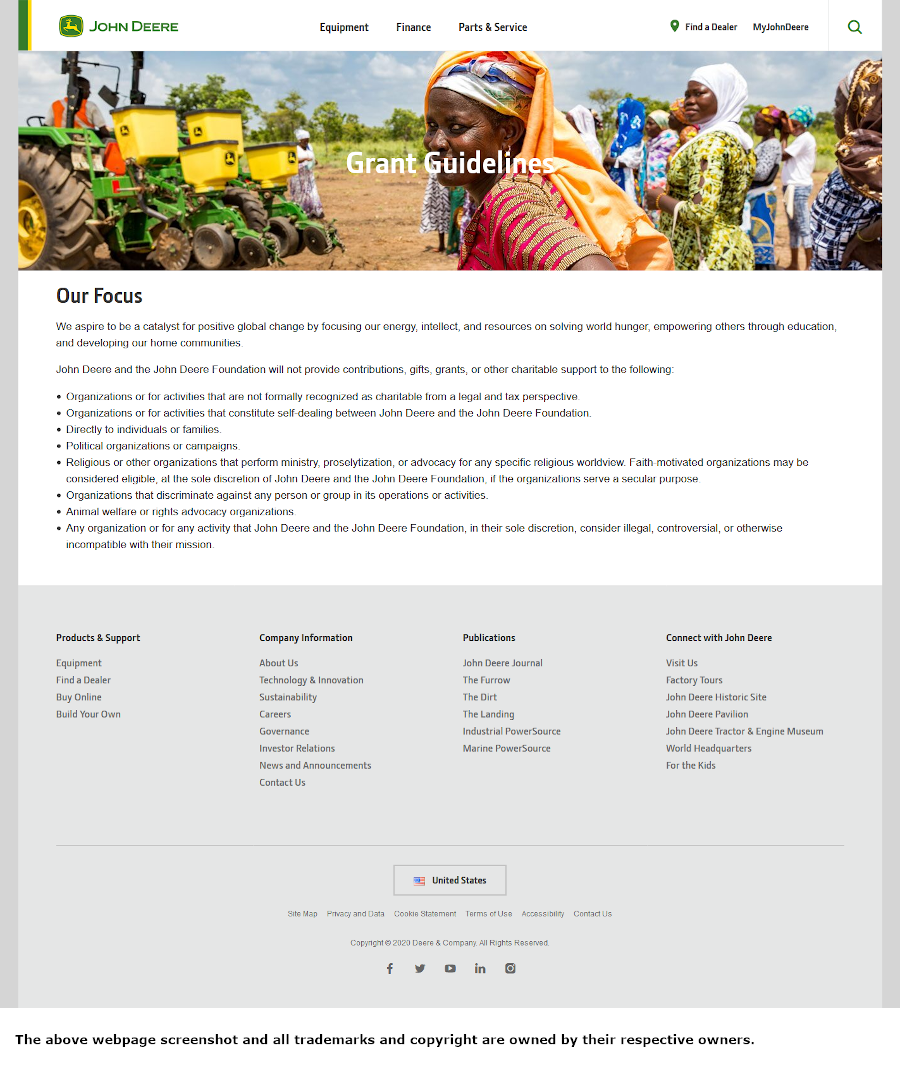 See their website for more detailed information.
The John Deere Foundation provides in-kind, monetary, or other charitable support to nonprofit organizations both globally and locally. This can include 501(c)(3)s with missions ranging from education, hunger, to even energy.
Send an email to request an invitation for grant requesting. Organizations must be recognized by their governments as tax exempt charities.
Nonprofits may not involve any of the following: supporting an individual or family, be political in nature, faith-based (Individual cases may be accepted), discriminatory, or animal welfare/rights focused.
Company Information: John Deere trademarks and copyrights are owned by:
John Deere