Great Wolf Lodge Product Donations
Read more about how your organization can qualify for and use a donation from Great Wolf Lodge, or click here to find and solicit more donors like them!
About Great Wolf Lodge And Giving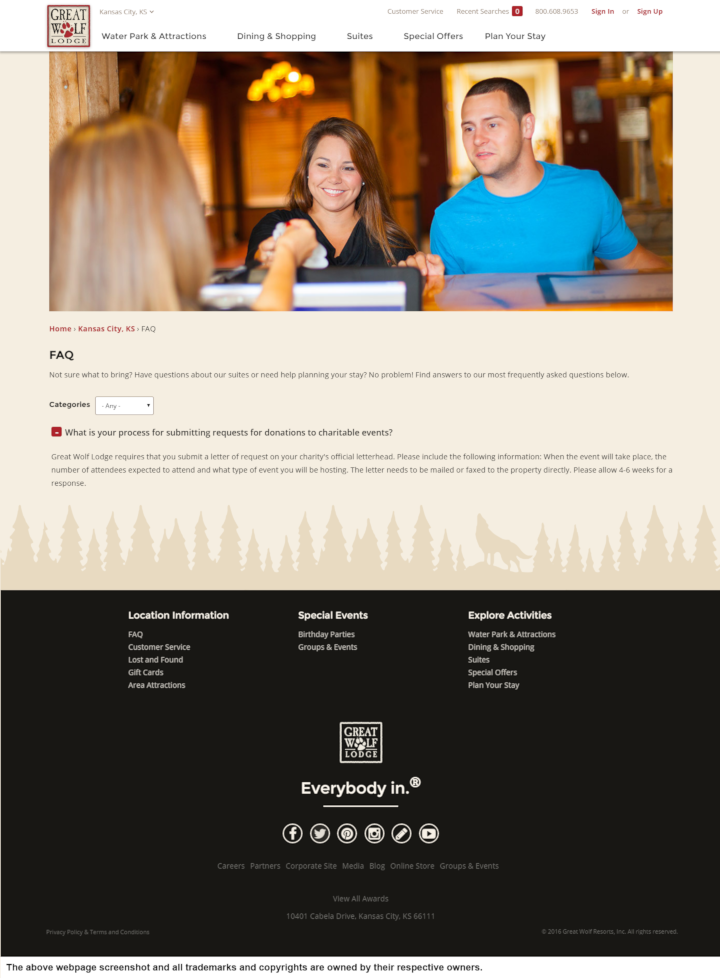 See their website for more detailed information.
Great Wolf Lodge loves to make people happy and their adventure a memorable one. They provide excitment, fun and plenty of family-friendly activities.
Great Wolf Lodge supports community programs that focus on the needs of children, families, and communities. They donate tickets to qualified local organizations or causes.
You can submit your donation request through mail or fax. The letter of request must be submitted on the charity's official letterhead with the following information: When the event will take place, the number of attendees expected to attend, and what type of event you will be hosting. Please give them 4-6 weeks for a response.
Company Information: Great Wolf Lodge trademarks and copyrights are owned by:
Great Wolf Lodge