Graceland Product Donations
Read more about how your organization can qualify for and use a donation from Graceland, or click here to find and solicit more donors like them!
About Graceland And Giving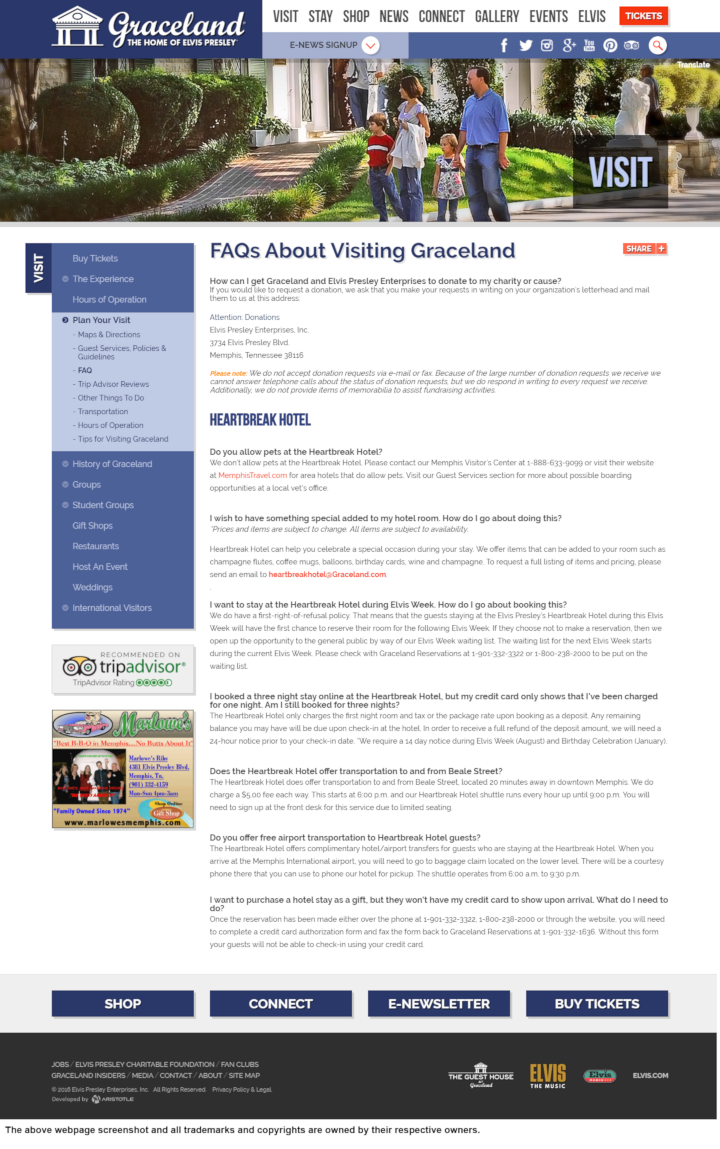 See their website for more detailed information.
Graceland and Elvis Presley Enterprises is happy to donate to over thousand charitable organizations. They will donate complimentary tickets or pass to Graceland mansion and complex.
Requests should be sent by mail. Make your requests in writing on your organizationís letterhead and mail it.
Please note that they do not accept donation requests via e-mail or fax. Due to numbers of request they receive, they cannot answer telephone calls about the status of donation requests, but they will respond in writing to every request they receive. Also, they do not provide items or memorabilia to assist fundraising activities.
Company Information: Graceland trademarks and copyrights are owned by:
Graceland