Golfsmith Product Donations
Read more about how your organization can qualify for and use a donation from Golfsmith, or click here to find and solicit more donors like them!
About Golfsmith And Giving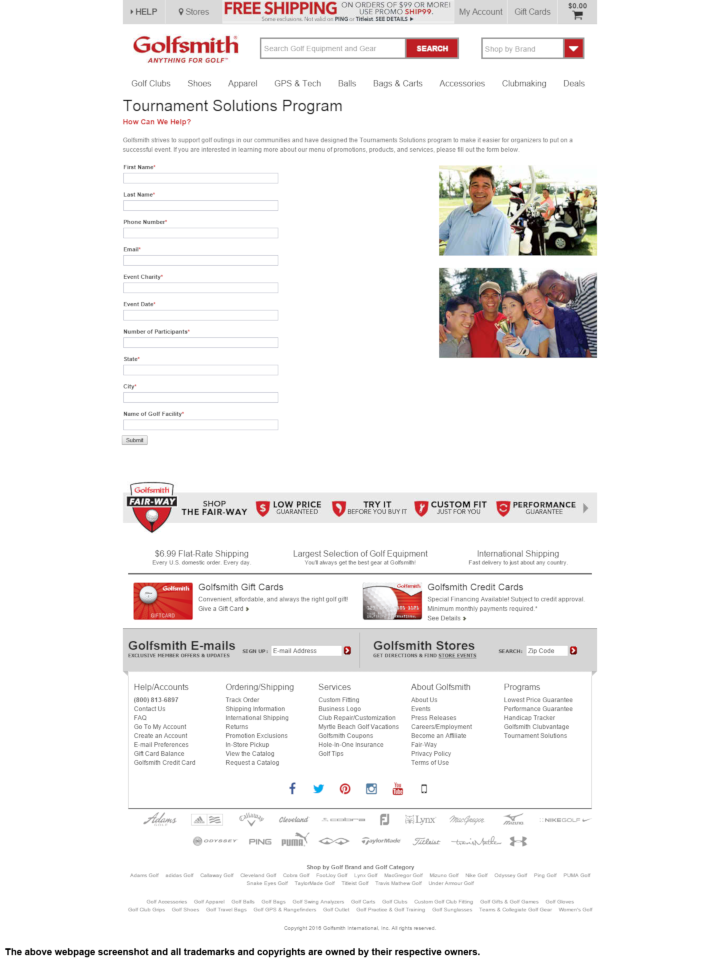 See their website for more detailed information.
Through golf outings and tournaments, Golfsmith is committed to support many worthwhile charitable causes. They have designed the Tournaments Solutions program to make it easier for fundraisers to put on a successful event.
You can submit your request online.
If you want to know more about their menu of promotions, products, and services, just fill out their online form.
Company Information: Golfsmith trademarks and copyrights are owned by:
Golfsmith