Golf Galaxy Product Donations
Read more about how your organization can qualify for and use a donation from Golf Galaxy, or click here to find and solicit more donors like them!
About Golf Galaxy And Giving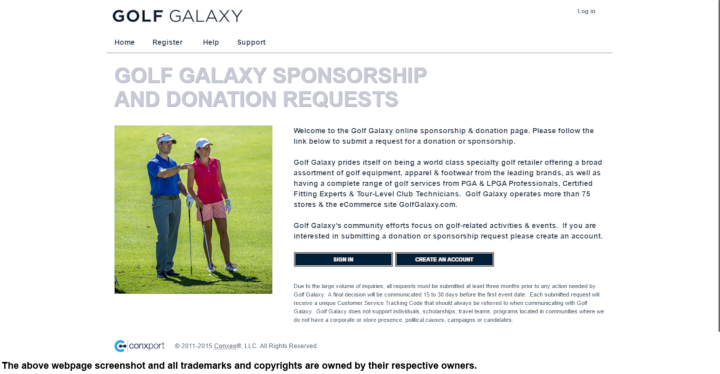 See their website for more detailed information.
Through the years, Golf Galaxy supports charitable events that focus on golf-related activities & events. Their donations and charitable contributions are in the form of product donation and sponsorship. Donations can be use for raffles, auctions, prize giveaways and drawings.
All applications must be completed and submitted online. Just check their donation page and then complete the process. Please note that they do not support individuals, scholarships, travel teams, programs located in communities where we do not have a corporate or store presence, political causes, campaigns or candidates.
Processing time takes 15 to 30 days before the first event date. Organizations are only allowed to request one in-kind donation per calendar year.
Company Information: Golf Galaxy trademarks and copyrights are owned by:
Golf Galaxy