Fathead Product Donations
Read more about how your organization can qualify for and use a donation from Fathead, or click here to find and solicit more donors like them!
About Fathead And Giving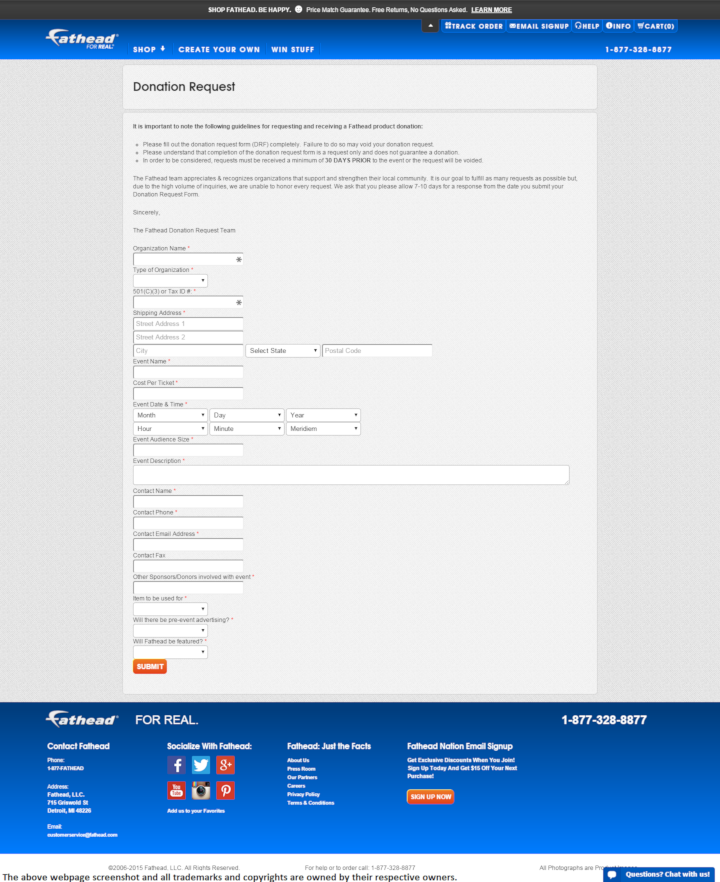 See their website for more detailed information.
Adhering to these guidelines when making a donation request from Fathead will improve your chances of receiving a Fathead product donation:
Complete the form in its entirety, otherwise your donation request may be voided.
Submitting a donation request does not constitute a guarantee that you'll receive a donation.
Provide at least 30 days of lead time for your request to be considered. Within 7-10 days of submission, you'll receive a response to your request.
Fathead is not able to acknowledge all donation requests, as they receive a high volume of requests every year.
Company Information: Fathead trademarks and copyrights are owned by:
Fathead