Fandango Product Donations
Read more about how your organization can qualify for and use a donation from Fandango, or click here to find and solicit more donors like them!
About Fandango And Giving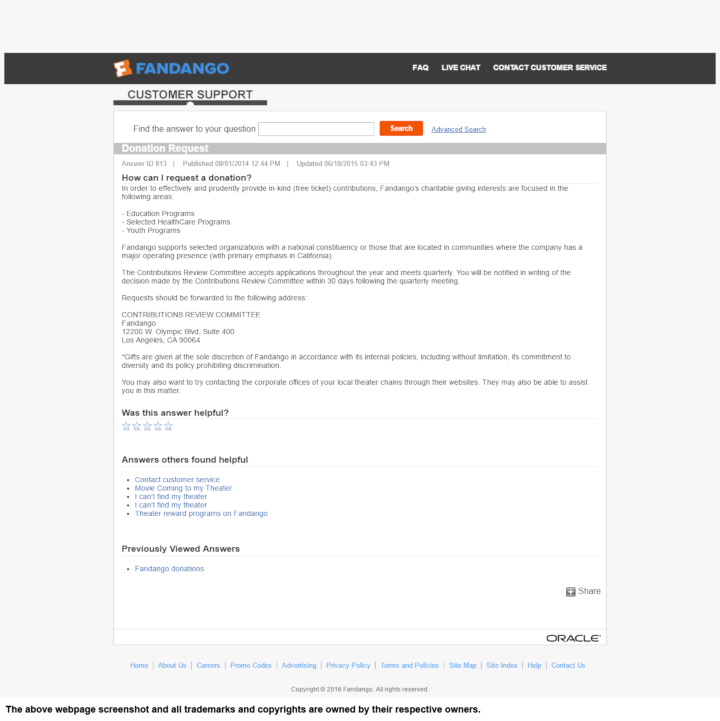 See their website for more detailed information.
Through in-kind (free ticket) donation, Fandango loves to give back to the communities where their company has a major operating presence. Currently this is mainly California. They support community programs that focus on education, health care, and youth.
Submit your request via US post and include all relevant information on the event and organization.
Company Information: Fandango trademarks and copyrights are owned by:
Fandango