Eastbay Product Donations
Read more about how your organization can qualify for and use a donation from Eastbay, or click here to find and solicit more donors like them!
About Eastbay And Giving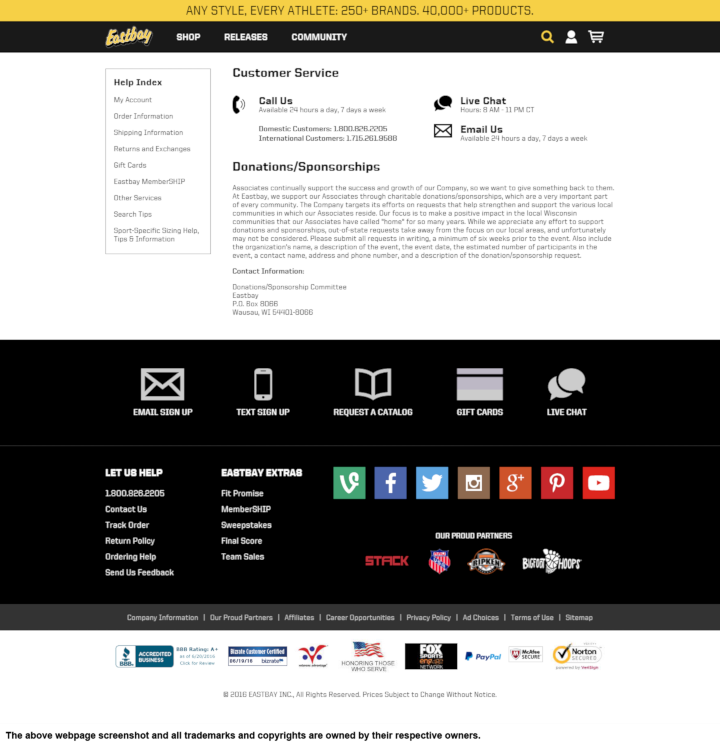 See their website for more detailed information.
Eastbay give back through charitable donations or sponsorships. It is their mission to help strengthen and support the various local organizations.
Submit donation request in writing. Processing time takes 6 weeks, starting from the date they received the request. Also include complete organization and event information. Please note that their focus is to make a positive impact in the local Wisconsin communities only.
Company Information: Eastbay trademarks and copyrights are owned by:
Eastbay