Dyson Product Donations
Read more about how your organization can qualify for and use a donation from Dyson, or click here to find and solicit more donors like them!
About Dyson And Giving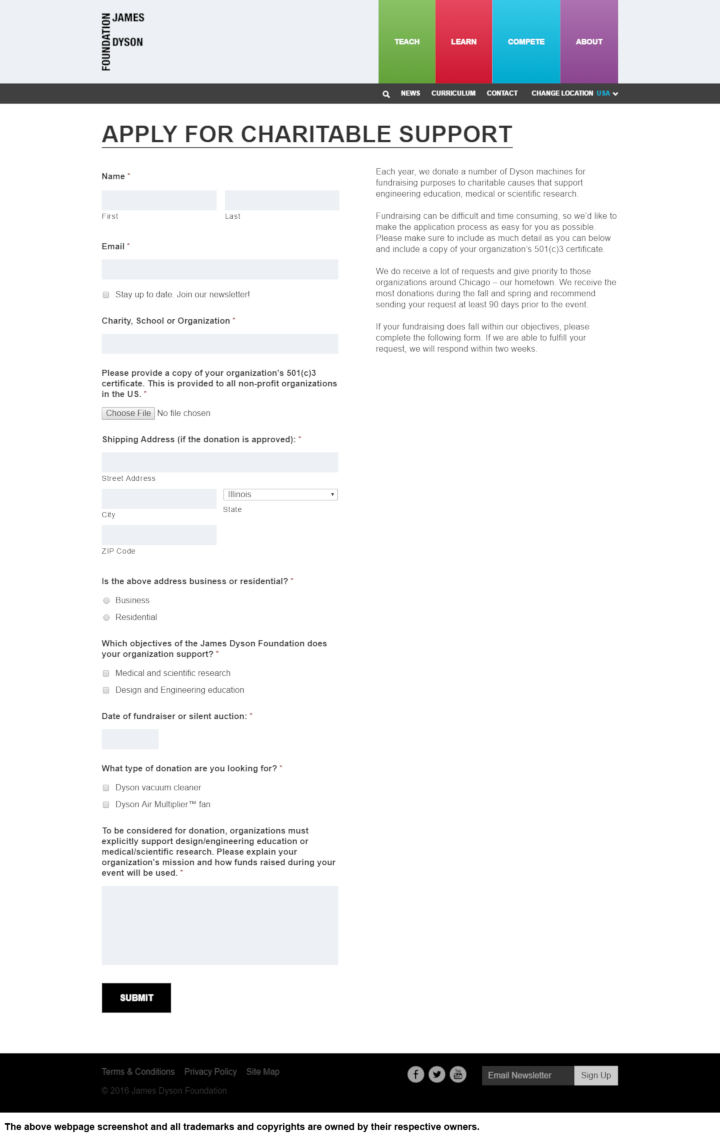 See their website for more detailed information.
Organizations dealing with supporting and promoting engineering education, medical or scientific research are the ideal candidates for a donation from Dyson. Organizations must be in the Chicago area.
Donations available include Dyson vacuum cleaners and Dyson Air Multiplier fans. These are to be used for raising funds for organizations.
Fill out the donation request form on their website at least 90 days prior to to your event. Make sure to fill out the form completely and include a copy of your organizations 501(c)3 certificate.
Company Information: Dyson trademarks and copyrights are owned by:
Dyson