BJ's Wholesale Club Product Donations
Read more about how your organization can qualify for and use a donation from BJ's Wholesale Club (Local), or click here to find and solicit more donors like them!
About BJ's Wholesale Club And Giving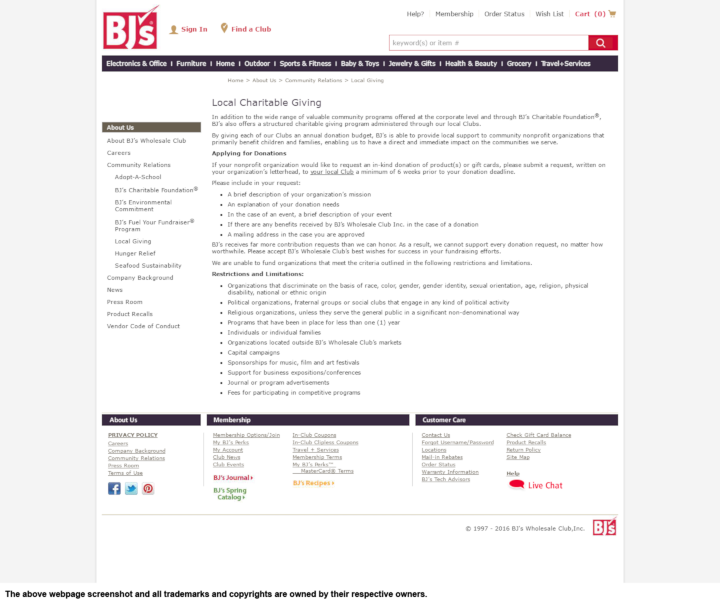 See their website for more detailed information.
Applications of in-kind donations of products and gift cards a submitted in writing to your local club. BJ's supports local community nonprofits that primarily benefit children and families. Submit a request on your organization's letterhead with a minimum of 6 weeks lead time. Include Organization and event information.
Non-applicable organizations include but are not limited to political, religious, individuals, and fraternal/social clubs.
Company Information: BJ's Wholesale Club trademarks and copyrights are owned by:
BJ's Wholesale Club