Arizona Cardinals Product Donations
Read more about how your organization can qualify for and use a donation from Arizona Cardinals, or click here to find and solicit more donors like them!
About Arizona Cardinals And Giving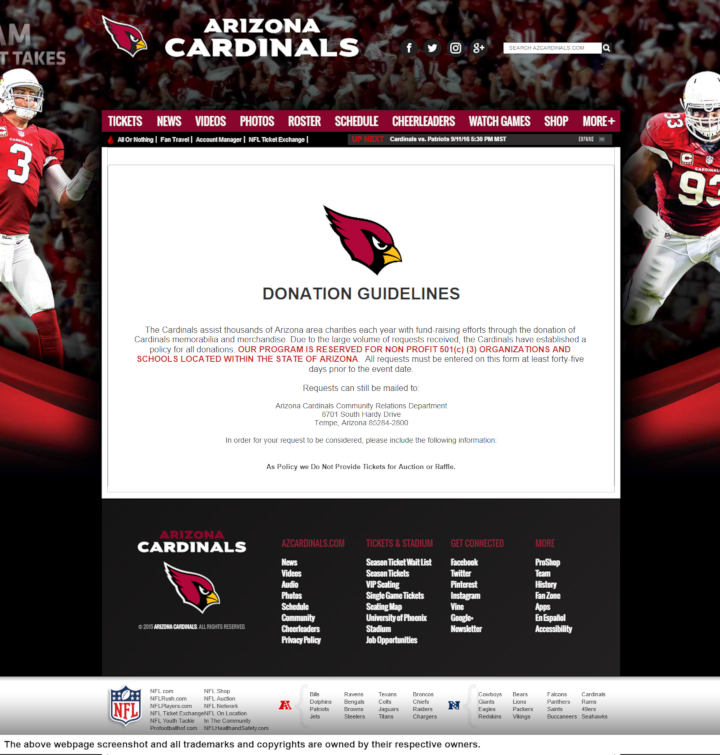 See their website for more detailed information.
Through donation of memorabilia and merchandise, the Cardinals assist thousands of fundraising efforts in Arizona area. Due to the large numbers of request they receive, they have established a policy for all donations. Their program is served only to nonprofit organizations and school in located within the state of Arizona.
You can submit your donation request through their online form or mail. All requests must be submitted at least 45 days prior to the event date.
Take note that they do not provide tickets for auction or raffle.
Company Information: Arizona Cardinals trademarks and copyrights are owned by:
Arizona Cardinals