American Girl Product Donations
Read more about how your organization can qualify for and use a donation from American Girl, or click here to find and solicit more donors like them!
About American Girl And Giving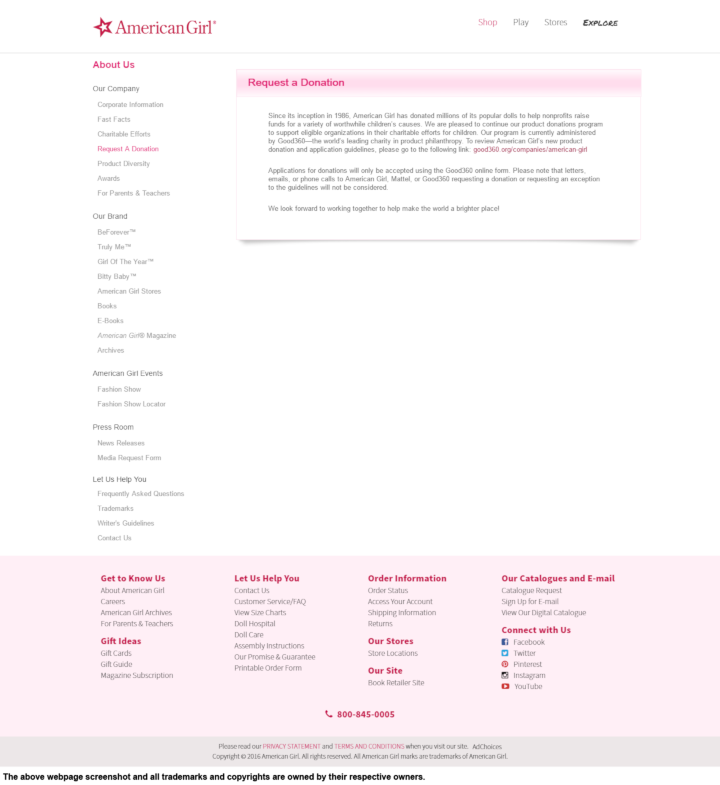 See their website for more detailed information.
American Girl's product donation program gives to organizations that focuses on children ages 6-12 for fundraising purposes only. Appropriate fundraisers include auctions and raffles. Toy drives are not eligible for donations. They do not donate to schools, though PTOs and PTAs may still apply, as well as children's hospitals and youth sports.
Donation request will only be accepted through their online form. Letters, emails, or phone calls requesting for donation will not be considered. Requesting an exception to the guidelines is not allowed. Requests made less than six weeks from the date of the event will not be accepted
Company Information: American Girl trademarks and copyrights are owned by:
American Girl