Ann Arbor Symphony Orchestra Product Donations
Read more about how your organization can qualify for and use a donation from Ann Arbor Symphony Orchestra, or click here to find and solicit more donors like them!
About Ann Arbor Symphony Orchestra And Giving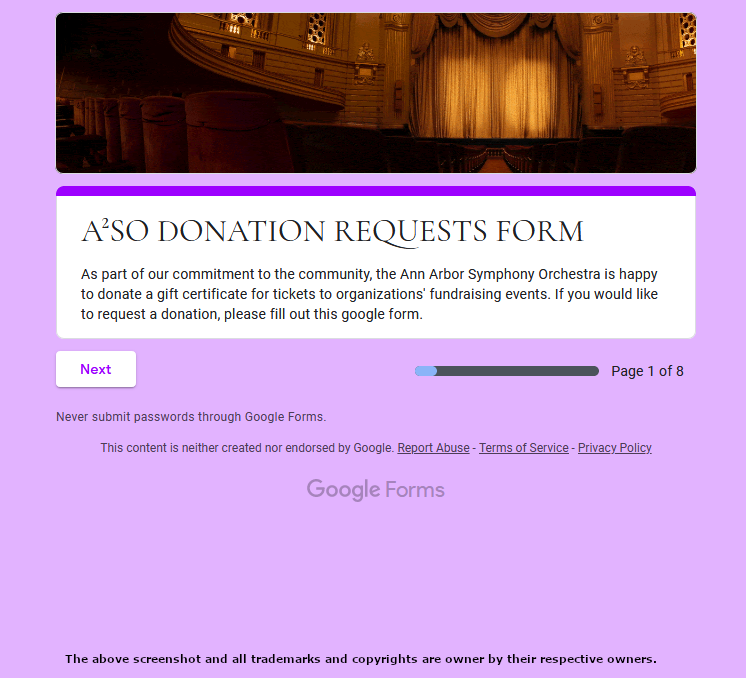 See their website for more detailed information.
Ann Arbor Symphony Orchestra strives to bring the very best performances available. They spread the love of music through amazing orchestral pieces.
Community organizations located in the region around Ann Arbor are invited to submit a donation request form for show tickets. Organizations must be holding a fundraiser event and use the tickets for fundraising purposes.
Make sure to include information about your organization, the event, as well as how to contact you.
Company Information: Ann Arbor Symphony Orchestra trademarks and copyrights are owned by:
Ann Arbor Symphony Orchestra