Tyson Foods Product Donations
Read more about how your organization can qualify for and use a donation from Tyson Foods, or click here to find and solicit more donors like them!
About Tyson Foods And Giving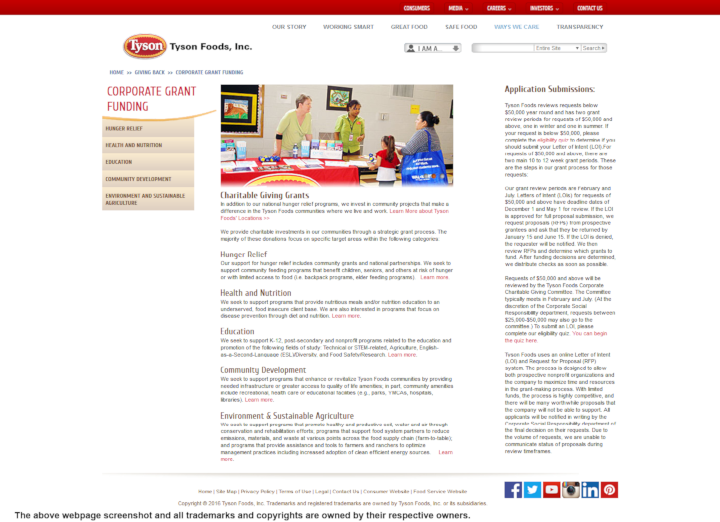 See their website for more detailed information.
Tyson Foods invest in community projects that make a difference such as hunger relief, community development, health, nutrition, education and sustainable agriculture. It is a part of their commitment to serve the communities where they live and work. There a two grant applications available to these organizations, one for less that $50,000 and the other for requests of over $50,000.
You can submit your donation request through their online form. Make sure to check their donation page for deadlines for letters of intent. Due to the volume of requests, they are unable to communicate status of proposals during review time frames.
Company Information: Tyson Foods trademarks and copyrights are owned by:
Tyson Foods