The North Face Product Donations
Read more about how your organization can qualify for and use a donation from The North Face, or click here to find and solicit more donors like them!
About The North Face And Giving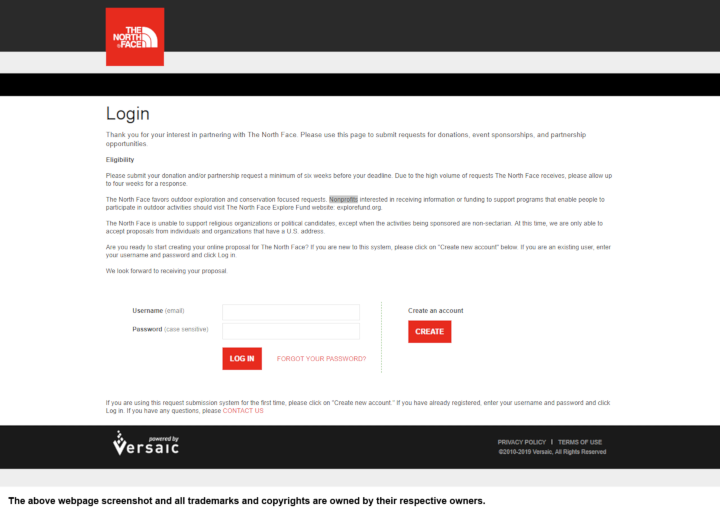 See their website for more detailed information.
Giving back to the community is an important thing to The North Face, a community partner focuses on the well-being of the neighborhoods they serve.
The North Face gives priority to requests focused on out door exploration and conservation.
To request donation and/or partnership, just complete their online donation request form. Please submit your request a minimum of six weeks before your deadline. The North Face does not donate to religious or political organizations except for non-sectarian purposes. Only organizations that have a presence in the U.S. should apply.
Company Information: The North Face trademarks and copyrights are owned by:
The North Face