Redbox Product Donations
Read more about how your organization can qualify for and use a donation from Redbox, or click here to find and solicit more donors like them!
About Redbox And Giving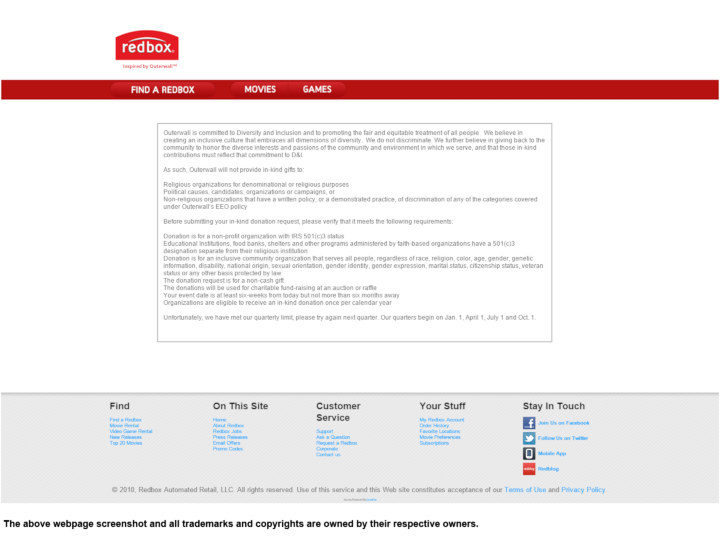 See their website for more detailed information.
Redbox is committed to community involvement. Through in-kind donations they support nonprofit, community, and municipal organizations where their employees live. The donations will be used for charitable fund-raising at an auction or raffle.
They process donation request quarterly. Their quarters begin on Jan. 1, April 1, July 1 and Oct. 1. The request must be submitted at least 6 weeks prior to the event date.
Before submitting your donation request, be reminded that they only donate to a non-profit organization with IRS 501(c)3 status.
Company Information: Redbox trademarks and copyrights are owned by:
Redbox