Pacific Park - Santa Monica Pier Product Donations
Read more about how your organization can qualify for and use a donation from Pacific Park - Santa Monica Pier, or click here to find and solicit more donors like them!
About Pacific Park - Santa Monica Pier And Giving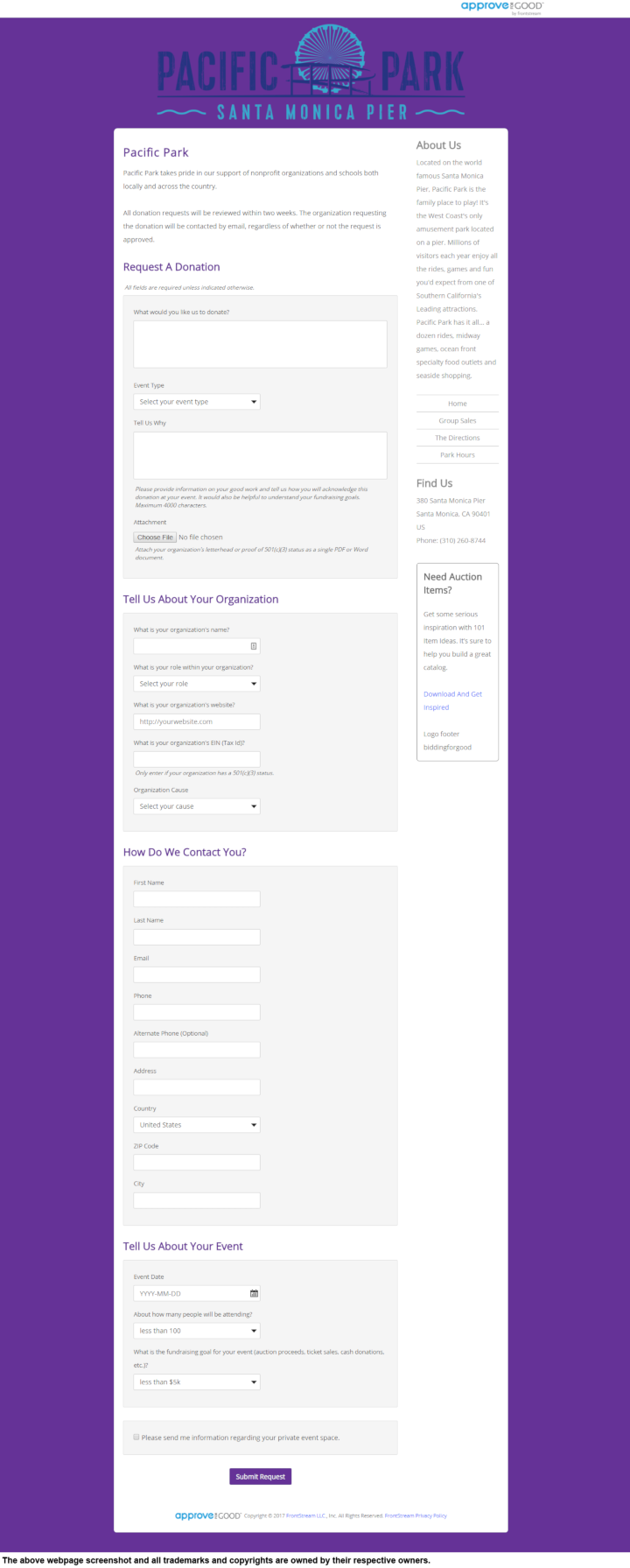 See their website for more detailed information.
Located on the renowned Santa Monica Pier, Pacific Park supports 501(c)(3) organizations and schools locally and across the country.
To submit a donation request, just complete their online donation form, please provide information on your good work and explain how you will acknowledge this donation at your event. Don't forget to attach your organization's letterhead or proof of 501(c)(3) status as a single PDF or Word document.
All donation requests will be reviewed within two weeks. You will be contacted by email, regardless of whether or not the request is approved.
Company Information: Pacific Park - Santa Monica Pier trademarks and copyrights are owned by:
Pacific Park - Santa Monica Pier