New Orleans Baby Cakes Product Donations
Read more about how your organization can qualify for and use a donation from New Orleans Baby Cakes, or click here to find and solicit more donors like them!
About New Orleans Baby Cakes And Giving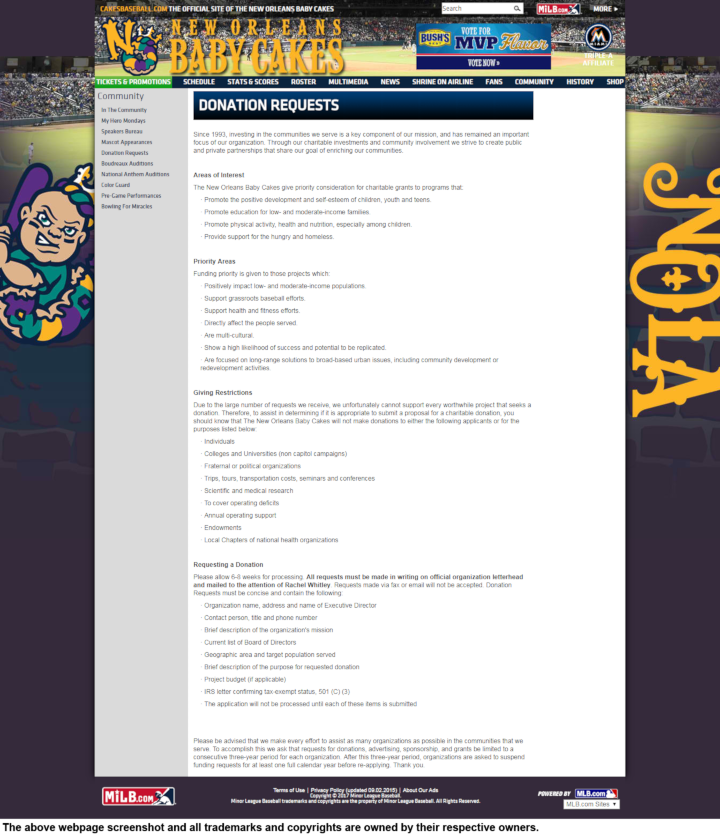 See their website for more detailed information.
The New Orleans Baby Cakes create public and private partnerships that share their goal of enriching our communities. Since 1993, they have been serving the community.
The New Orleans Baby Cakes give priority consideration for charitable grants to programs that:
ĚPromote the positive development and self-esteem of children, youth and teens.
ĚPromote education for low- and moderate-income families.
ĚPromote physical activity, health and nutrition, especially among children.
ĚProvide support for the hungry and homeless.
If you meet all their guidelines, you can submit your donation request in writing on official organization letterhead and mailed. Please allow 6-8 weeks for processing.Please note that requests made via fax or email will not be accepted.
Company Information: New Orleans Baby Cakes trademarks and copyrights are owned by:
New Orleans Baby Cakes