New Hampshire Motor Speedway Product Donations
Read more about how your organization can qualify for and use a donation from New Hampshire Motor Speedway, or click here to find and solicit more donors like them!
About New Hampshire Motor Speedway And Giving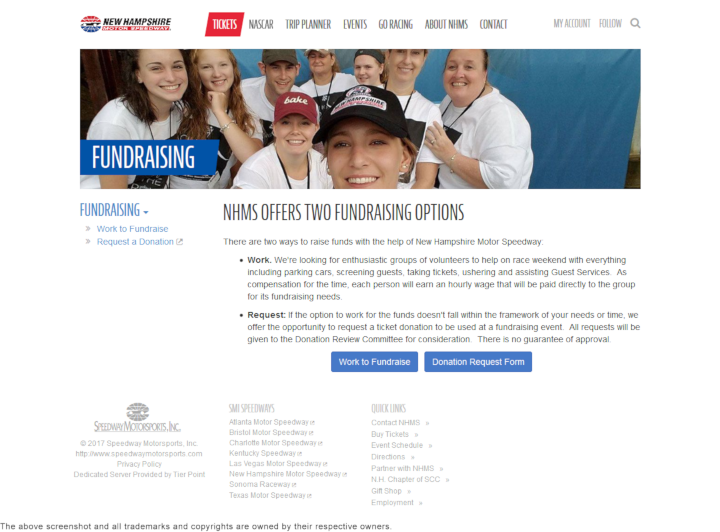 See their website for more detailed information.
The New Hampshire Motor Speedway believes in making a difference every day. They support numbers of non-profit organizations in their fundraising efforts. They will donate tickets, perfect for raising funds for organizations.
Requests must be received IN WRITING at least 60 days before the event. You can download their donation request form online, it must be submitted along with a flyer of your event or a request on your organizationís letterhead. Incomplete requests will not be considered.
Company Information: New Hampshire Motor Speedway trademarks and copyrights are owned by:
New Hampshire Motor Speedway