Men's Warehouse Product Donations
Read more about how your organization can qualify for and use a donation from Men's Warehouse LOCAL GIVING, or click here to find and solicit more donors like them!
About Men's Warehouse And Giving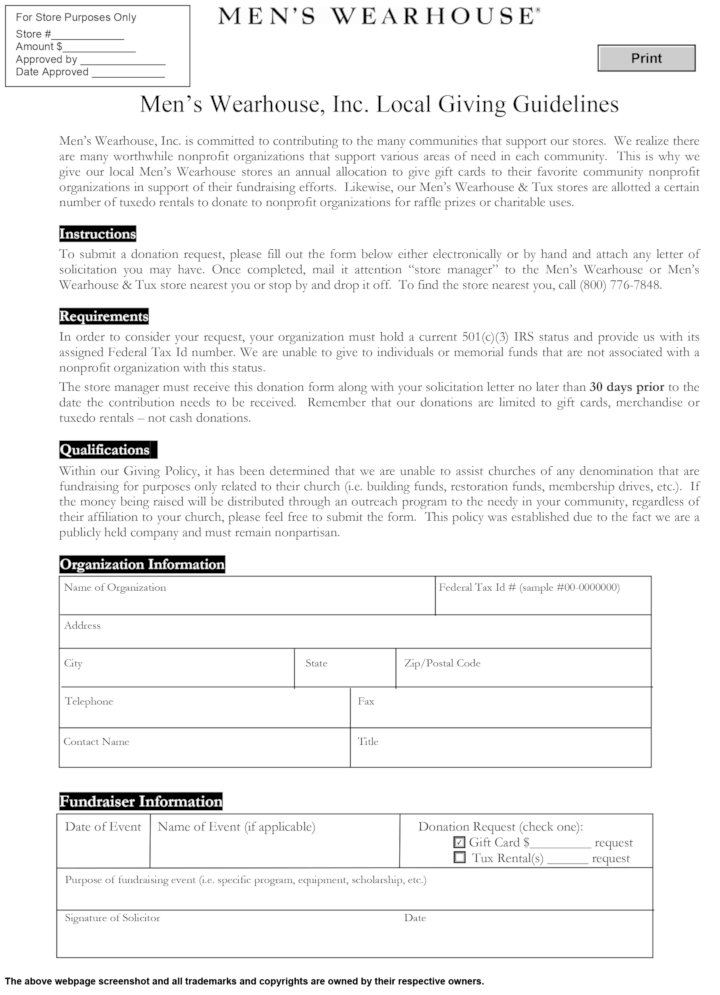 See their website for more detailed information.
Menís Wearhouse, Inc. is committed in giving back the communities that support their stores. They give their local stores an annual allocation to give gift cards to nonprofit organizations to support their fundraising efforts.
To submit a donation request, fill out the form electronically or by hand and attach any letter of solicitation you may have. Once completed, mail it attention ďstore managerĒ to the Menís Wearhouse or Menís Wearhouse & Tux store nearest you or stop by and drop it off.
Reminders: In order to consider your request, your organization must hold a current 501(c)(3) IRS status and provide them with its assigned Federal Tax Id number. Donation form along with your solicitation letter must be submitted no later than 30 days prior to the event date.
Company Information: Men's Warehouse trademarks and copyrights are owned by:
Men's Warehouse