Mega Foods / Mega Holiday Product Donations
Read more about how your organization can qualify for and use a donation from Mega Foods / Mega Holiday, or click here to find and solicit more donors like them!
About Mega Foods / Mega Holiday And Giving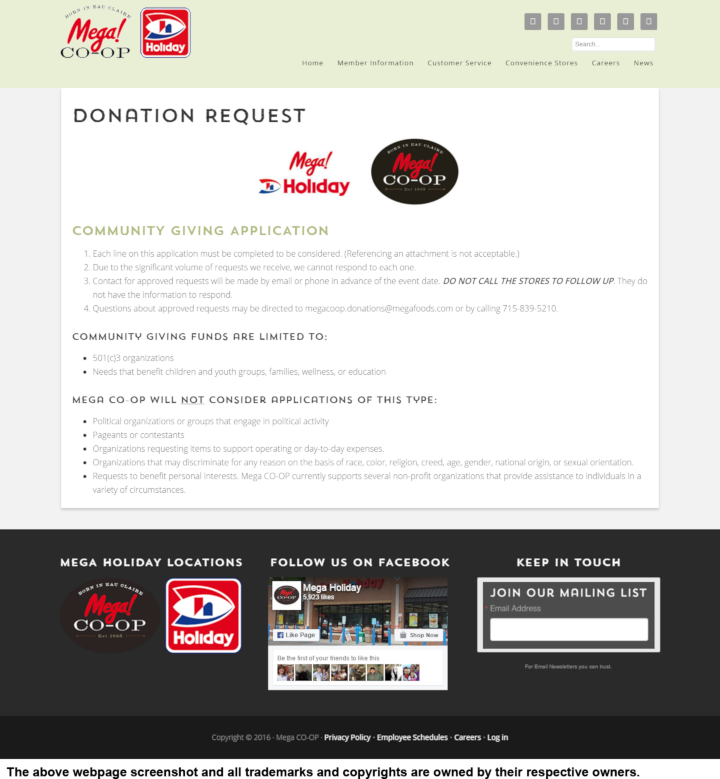 See their website for more detailed information.
The main goal of Mega Foods or Mega Holiday is to be part of the community and help in ways that enrich the lives of the people in those areas. They are active in supporting organizations and programs that focus on benefit children and youth groups, families, wellness, or education. They provide a product donations or gift cards.
If you're a 501(c)3 organization, you can submit your donation request through their online application system. Each line of the form must be completed to be considered.
Please do not call to follow up about your application. Contact will be made by phone or email in advance of your event date.
Company Information: Mega Foods trademarks and copyrights are owned by:
Mega Foods